This offer expired 1 month ago
Merzifon's GW2 boosting services: Griffon, fractals, raids and more !
Description
No exploits, no bots; just a GW veteran with lots of free time.

Me:
I have been playing Guild Wars 2 since early access and Guild Wars 1 since Prophecies. At the time of writing (which is early days of PoF); i have 800+ LI, 250.000 Account Value and 30.000+ Achievement Points.
All services are done by me as efficiently as possible, there is no nameless middle man who doesn't even play GW2.

Services and pricing:
Crafting 1-500 : $10 for the first, $5 for each extra (plus enough gold for buying craft materials)
PoF Max Mastery (including griffon): $70 (Xp farm is included in the price. Griffon costs 250 gold, you should have this amount on your account)
HoT Max Mastery (includes Tyria): $260 (Mind that the price includes the experience farm needed, if u just want the mastery points it will be much cheaper)
Levelling 1-80 :$40
Story Rush : $30 (PoF) , $40 (HoT) , $40 (Tyria)
World Completion : $80 (Tyria), $30 (HoT or PoF)
Hero points : $5 per 50
Daily Fractal (Tier 4) : $10
Daily Fractal CM 99 and 100 : $26
Raid weekly LI Farming (12-13 bosses /does not include wing 5): $35
Raid Wing 5 bosses: $40
Any Living Story: $25 (Must be unlocked)

Any HoT Legendary : varies, $90(+gold for buyables) for an average account, gets lower depending on what you have.
Any PvE Achievement : price varies, ask on skype.

For all services, I will use a vpn from your country to avoid risks (and refund the full money if something happens while i am logged in, but never happened yet)

If what are you looking for is not listed here, contact me for a price quote. Anything PvE related is possible.
To keep this service as safe as possible, i do NOT buy or sell in-game gold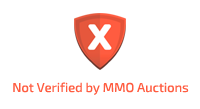 My acceptable payment methods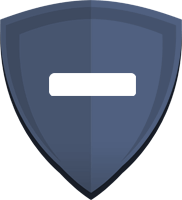 Send Message
Recommends contact methods.
Please always use on-site chat for trades.
Other contact methods
Using any other contact methods than on-site message puts you in the higher risk of getting scammed.