This offer expired 1 week ago
Description
+10 dark light set (healer app)
+10 shiny shirt (+8 shiny shirtx2 in WH)
+15 elmore 7.5p skill crit dmg; 15% p/m skill power
+8 ruler authority
+18 dark bow 3sa(lv8 and sigel)
+5 radiant authority (+5% pvp dmg)
+5 outlaw's eyepatch (+2 m.evation; pull resist 2%)
+7 bless antharas (pdef +203;mental poison resist 6%)
+9 lindivor earring (p evation +3; earth resist +3)
+7 bless valakas (holy resist +10; bleed resist +5)
+6 ruler's ring of authority (aligment def +30)
+7 tauti ring (mdef +203; knock back/knock down 2%)
+6 special earring- stun
+5 baium soul ring (p evation +2;bleed resist 2%)
+3 frintezza soul neck (m evation +2; knock back/knock down resist +2%)
+5 earth wyrm heart ring (patk +212;mental resist +10)
talisman kingdom lv10
talisman unworldly visitor lv10
talisman giant trackers lv10
talisman blackbird lv10
talisman insanity
7s talisman
venir lv16
abandance talisman lv4
str +0 6 slot dimentional bracelet
tauti bracelet +4 str
evolved agathion- taurus stage 5 all sorts of agathion(mostly high and mid grade)
+15dex +13 cha dye (have +5 str +4cha x10 in WH)
6 slot brooch
almost all lv4 except vit,aqua
greater emerald
greater cat eye
ruby 5
opal 5
all type of suppplies alot of them
marph shirt +7
dual cl**censored** +10dex +5str +15 luc
dual cl**censored** for enchanting up to 80+ luc with alien, luc pot, castle cloak,hair acc
bunch of agathions for getting ready for agathion charm event (for yul boost mostly)
reflect dmg agument
p skill crit dmg agument
giant battleroar agument
party return agument
double weight agument
giant crit dmg weakness agument
pm me for detail.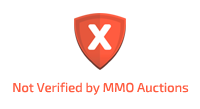 My acceptable payment methods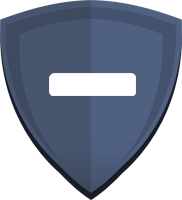 Send Message
Recommends contact methods.
Please always use on-site chat for trades.
Other contact methods
Using any other contact methods than on-site message puts you in the higher risk of getting scammed.