This offer expired 1 week ago
RebelCyka™ Path Of Exile Leveling And Boosting Service. All League . Fast And Cheap!
Description
Hello We Are RebelCyka™
We are small team that Give PowerLeveling, Boosting And Farm Service For Guild Wars 2 , Blade & Soul and Path Of Exile
we already have experience in in these 2 games and We Are ready to offer quality services to help you reach your goals faster.
Your satisfaction is our pride
This is Our Service For Path Of Exile

Leveling ( Softcore )
1- 70 : $30 ( Include act 10 Clear , 3 Labs And All Passives Skill Quest )
1- 80 : $45 ( Include act 10 Clear , 3 Labs And All Passives Skill Quest )
1- 90 : $85 ( Include act 10 Clear , 4 Labs And All Passives Skill Quest )

Check Our Other Thread On EpicNpc
https://www.epicnpc.com/threads/rebelcyka%E2%84%A2-leveling-and-boosting-service-safe-cheap-fast-and-100-handwork.1399266/

NB : More Orders , More Discount !

Why choose us?
Professional Work, Friendly, Fast delivery , Fast Responeses and Cheap Prices.
Our offers are 100% safe and done manually, no bots being used or exploited and other third party programs.
all do by 100% handwork.
We will use VPN near your location to avoid risk.
If something goes wrong by our fault, we will give you refund.
We Will Give you order proggress as soon as possible.
if you want to see or playing when we do proggress just let us know to avoid risk.
All drop and gold will stay in your backpack.

24/7 work time except internet problem/sleep

Needed Help ?
Have any questions?
There Something is not in the list?
Feel free to contact us for additional information via:
Skype- live: rebelozcyka
Email : Rebelozcyka@gmail.com
Discord : RebelOzCyka#2755

send Me a message to make sure you contact the right person and avoid an imposter.

Accepting payments via Paypal.

Thank For Choose Us.
RebelCyka™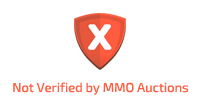 My acceptable payment methods

Send Message
Recommends contact methods.
Please always use on-site chat for trades.
Other contact methods
Using any other contact methods than on-site message puts you in the higher risk of getting scammed.