This offer expired 1 week ago
Description
(Auch auf deutsch)
Hello,

I am selling here Fortnite V-Bucks for all platforms, such as PC, PS4, XBOX, Nintendo Switch and also for the mobile version for a super cheap price.
The whole thing happens within a few minutes and is absolute safe!


Currently I offer the following prices:
2.800 V-Bucks = 17€
5.000 V-Bucks = 32€
13.500 V-Bucks = 60€


Currently I can accept the following payment methods:
Banktransfer, Skrill, Neteller, PayPal (only trusted), Amazon (DE/AT-Off) [+20%]


Contact:
Discord: TRIPLEX#6179
Skype: live:triplex_106
Telegram: TG_TRIPLEX
Facebook: www.facebook.com/tripl.ex.31542
Whatsapp: +491515 6155094


Questions & Answers:
Why is it safer to buy from you?
The whole process happens without VPN. That means I do not login into your account with VPN and do not use VPN when I charge your account with the V-Bucks. Because of this, there is no ban chance by Epic Games, because it is forbidden to play with VPN according to the Terms & Conditions.

Do you need my login details?
I do not need your real password. You can request an onetime password for this purpose here:
Epic Games account password reset request

How long does it take until I get the V-Bucks?
After I have received the payment, I will need around 5-10 minutes to top up your account with the desired V-Bucks.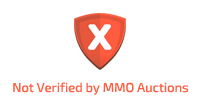 My acceptable payment methods






Send Message
Recommends contact methods.
Please always use on-site chat for trades.
Other contact methods
Using any other contact methods than on-site message puts you in the higher risk of getting scammed.