This offer expired 6 days ago
PC/NA END GAME CP 1083, Max Chars/BiS Gear+skins, 4 mil gold, 4.8k crowns, 102 costumes, 38 mounts+
0
0
0
Description
I am the original account creator and owner. I spent 3 years and thousands of dollars accumulating these achievements and items.

4,429,175 gold
4,865 Crowns
Sub until March 31st 2019

MAX CP: 1083
All Ebonheart Pact unless listed otherwise
MAX Stamina Templar
MAX Magicka Templar
MAX Stamina Dragonknight
MAX Stamina Warden
MAX Stamina Nightblade
MAX Magicka Sorcerer
MAX Magicka Warden (Daggerfall Covenant)
TOTAL MAX CHARACTERS: 7

Stamina Sets:
Perfected Relequen
Relequen
Advancing Yokeda
Vicious Ophidian
Maelstrom Bow
+more

Magicka Sets:
Spell Strategist
Siroria
Necropotence
Moondancer
Infallible Aether
Burning Spellweave
Maelstrom Fire, Ice, Lightning Staves
+more

banker + merchant assistants
102 costumes
38 mounts, apex and crown store mounts
10 personalities including worm wizard
9 skins including Fabrication Sheath, Dro-m'athra, Blackmarrrow Necromancerr, Amber Plasm, Spiderkith, Dreadhorn
4 Polymorphs including Maelstrom Baron
Hair Style and Adornments Packs
46 momentos
9 purchased homes including, daggerrfall overlook, strident springs demesne
Notable housing items:
6 mundus stones (dps)
Transmute Station
hundreds of pieces of furniture including exclusive crown purchased packs

Please contact me if you have any questions.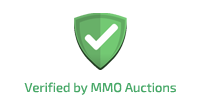 My acceptable payment methods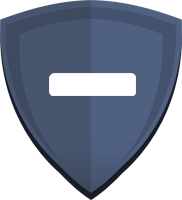 Send Message
Recommends contact methods.
Please always use on-site chat for trades.
Other contact methods
Using any other contact methods than on-site message puts you in the higher risk of getting scammed.