This offer expired 4 months ago
408 Hunter 45 LVL Azerite. 3 bis Azerites.
Description
Wts my own Blizzard account with a top 10 EU Hunter.
413 lvl azerite (45.5 lvl rank 30 EU)
400 Surv hunter (bis+sockets) 406 BM Hunter 2 biss 415 1 bis 405.
Engenering 150, Alchemy 150.
600.000 gold. Some donation stuff.
You will get cheaper blizzard shop (russians costs).
Have 3 sells in goha and 1 in another shop.

I'm selling to STOP playing games.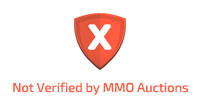 My acceptable payment methods
Send Message
Recommends contact methods.
Please always use on-site chat for trades.
Other contact methods
Using any other contact methods than on-site message puts you in the higher risk of getting scammed.