This offer expired 1 week ago
✨✔️ONLINE 24/7✔️ www.StewieMains.com ⚔️ Instant Max Main Rentals ⚔️ [3m/30 mins|5m/1h]✨
Description
To rent a max main, all you have to do is fill in the form on our website.
After that you will be automatically redirected to a livechat agent.
The whole process takes only 1 minute!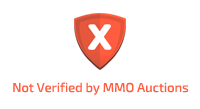 My acceptable payment methods
Send Message
Recommends contact methods.
Please always use on-site chat for trades.
Other contact methods
Using any other contact methods than on-site message puts you in the higher risk of getting scammed.