PC EU - CP 840 ||| 8 CHARACTER, ENDGAME, UPGRADED ACCOUNT WITH LOT OF EXTRAS!
Description
Account: THE ELDER SCROLLS® ONLINE: SUMMERSET™ DIGITAL COLLECTOR'S EDITION (basic areas + summerset+morrowind)

-3 name change token ||| 3 race change token

TOTAL 8 character... 7 LVL 50 and 1 LVL 18

CHAMPION POINTS: 840

BANK SIZE MAX
Main Char Inventory Size MAX
Main and 2nd char mount MAX (speed, stamina, inventory)

15 Houses (some with unique furnishing, interior designed by me) ||| 1 unique, famous "L'ARENA" (arena for pvp fight combat events) build by me in couldharbour plot.

Assistant:
- Merchant ; Banker ; Smuggler

Upgrades:
- Any race, any alliance
- Class Warden
- Divine Prosecution Conversion
- Imperial Race

Appearance:
- Extra hats ||| +Barbaric WindBlown Hair ||| Extra HeadMarkings ||| Facial Hair, Minor+Major adorments ||| Extra Costumes Collected ||| Body Markings all ||| 2 skins collected ||| 3 polymorphs

Furnishing:
- 4 big storage chest, 1 small
- Small FULL houses as bound furniture storages (mean... have a lot lot of bound furnitures)
- 1 furniture store business " Cathla's Furniture Shop " (like ikea) as ingame business WITH website, i can also give this for you: houseso.mlap.hu (images in the reference menu) [grand psijic villa]
- Tons of undaunted trophies and busts

Other:
-Lot of mementos, mounts, pets, emotes collected

Playtimes total: 108 day / 2592 hour
Account was NEVER banned or hacked or other bad things.
Alliance War Rank : 14
In the "Alinor House" have 4 big storage coffers... Contains separate: JEWELLERY ; WEAPONS ; CLOTHES ; PERSONAL (mixed items, scrolls, potion etc)

About 100k alliance point ||| ~60 transmute crystal ||| xp scrolls and other items from "daily rewards" stored.

7 LVL 50 character ; Every character have their sets (some in gold; rest purple quality) (can be, only the head and soulder missing)
1 LVL 18 character (to you can have the character leveling game experience also ;) :p ) (that char not finish yet)

550 crown ; more than 1.000.000 GOLD (still playing so that can be only more)

MAIN CHARACTER:

Cathla Catherina - High Elf Sorcerer (sexy purple clothes :p )
LOT!! of titles! (also Maelstrom Arena Champion, Cloudrest Hero) Nearly all veteran dungeon achievement done. (on hardmode too with scrolls)
ALL craft skill MAX
Research almost have all. (circa 80%)
SET1:
GOLD inferno staff of the mother sorrow staff + GOLD lighting staff of the mother sorrow
Purple mother sorrow necklace, 2xGOLD mother sorrow ring
SET2:
Julianos set
(in storage chest have another gold inferno staff of mother sorrow)

2ND character:

Khajiit NightBlade - MasterThief

3RD character:

Nord Templar

4TH character:

Redguard Dragonknight

5TH character:

Imperial Dragonknight

6TH character:

Orc Warden

7TH character:

Woodelf NightBlade

8TH character:

Redguard NightBlade

I CAN PROVIDE IMAGES, ANSWER FOR ANY QUESTION ON REQUEST!

Tell me Your offer and lets speak our DEAL! ;)

HAVE A NICE DAY! THANKS FOR READING!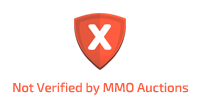 My acceptable payment methods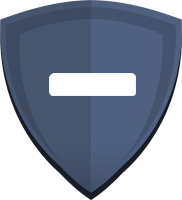 Send Message
Recommends contact methods.
Please always use on-site chat for trades.
Other contact methods
Using any other contact methods than on-site message puts you in the higher risk of getting scammed.