This offer expired 4 months ago
Assassin hm 18 aransu 4 ; kfm hm 18 aransu 3 ; fm15 ; wl17 ; sf15 ; bm17 ; gun16 ; warden 15
Description
Selling myblade and soul account active from release in Europe.

My account is rather focused on playing and enjoying the game through the eyes of many diffrenet characters than having only 1 super geared and leveled. My assassin and kung fu master are my top geared classes so ill be focusing on them in this description but feel free to ask me anything you want in regards to other characters

ASSASSIN: weapon aransu 4, bt access(serpent and shadow), vt necklace, starbreaker bracelet, skybreaker belt, starstone gloves, vt badge, fused badge, cosmic soul stg 1, virtuous heart 1, unleashed hongmoon pet aura, hm talisman stg 2, vt soulshield fused with critical dmg, some cool costumes

KFM: wep aransu 3, bt access both elements, vt necklace, hellion bracelet, eternity belt, quickgrip gloves, aransu badge, fused badge, awakened cosmic soul stg 2, awk hm heart stg 5, awk furious hm pet aura, vt soulshield fused with critical dmg, some cool costumes

Other classes have basic gear e.g weapon riftwalk/dawnforge/raven, bt acces, some vt badge, materials, gold etc message for more info.

Gems: - Octagonal: diamond aquamarine ruby amethyst
-Heptagonal: citrine obsidian peridot
-Hexagonal garnet
-these are the main ones in use which i transfer from character to character whenever i want. i have other gems hexas and heptas waiting to be fused.

The account also comes with 2000 hongmoon coins which can be spent in the cash shop however you wish, along with gold on each character +items and materials which i dont know exactly how much it adds up to but you can ask me anytime, ill answer asap to any questions you might have. For more screenshots message me.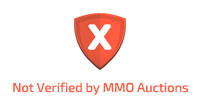 My acceptable payment methods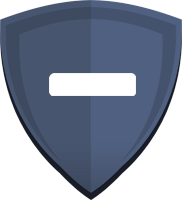 Send Message
Recommends contact methods.
Please always use on-site chat for trades.
Other contact methods
Using any other contact methods than on-site message puts you in the higher risk of getting scammed.