This offer expired 4 months ago
Cheap *RARE* fortnite account! (89 skins) season 1- 9 (MAX) whitout battle pass in 2season. STW TOO!
Description
I am selling *rare* fortnite season 1-9 account ( whitout season 2 battle pass ) , this offer is REAL NOT FAKE, i am selling it because it was boring for me and i think i am too old for this game (17 yo) , i am going to study and i want sell my account.

ACCOUNT: 89 skins (all starter packs-5$) , 65 backblings , 52 gliders, 61 dances , 39 contrails, 31 wraps.
RARE ITEMS : mako glider (season 1) , snowflake umbrella (season 2) , ride the pony (season 2) , sir glider the brave (season 2) , battle bus bunner (season 1).
WINS: 174

SAVE THE WORLD : Stonewood, i didn't play a lot of stw but i have some good legendary weapons, good schematics and heroes!
Ps. Maybe i will have more good legendary weapons.


!!!!!!!!!!! I will have a max 100 battle pass in season 9 and more wins , some v bucks for skins and battle pass in season 10, i have save the world (free v-bucks!) AFTER BUY YOU CAN CHANGE PASSWORD, E-MAIL, NAME ;) IT WILL BE YOURS!!! :)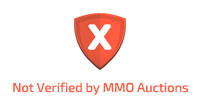 My acceptable payment methods
Send Message
Recommends contact methods.
Please always use on-site chat for trades.
Other contact methods
Using any other contact methods than on-site message puts you in the higher risk of getting scammed.