This offer expired 3 weeks ago
PC EU ENDGAME RAIDING ACCOUNT W/ 10M GOLD, META SETS, 12 MAX LEVEL CHARS ETC
Description
Hey,

I want to sell my ESO account, since I've lost interest in the game. This is the account of an endgame raider, so it has every possible meta set and some offmeta sets for magicka or stamina, golded out and with BiS traits. That ofc includes vMA/vDSA stuff. I also have some healer meta sets, but not every set. Meta Races for all my chars ofc. I'm at 1010 CPs.

I was a DD main, so I only have DD classes, except for a warden&templar healer. I have a stamina and magicka DD of most classes fully leveled and ready to take into raids (mages guild, psijic where needed, undaunted, fighters guild and ofc normal class/weapon skills leveled), except for Magicka Dragonknight and Magicka Necromancer.

I have the Gryphon Heart and 2x Immortal Redeemer Title, and most of my chars also have stuff like Flawless Conqueror, if you care about titles at all. I also have every skin you can get from a trial.

The account has ~10m gold and ~450 Transmute Crystals. I also have a fair amount of mounts and crafting styles. ~1700 Crowns and ESO+ is going on till the end of September,
Ofc I also have a fair amount of Spell&Weapon Pots & Poisons - so you can immediately jump into raids once you get the account.

Imgur links:
Collectibles: https://imgur.com/a/tW44nuE
Stamina Sets: https://imgur.com/a/khMJ2mc
Magicka Sets: https://imgur.com/a/YDcEtg6
Monster Helmets: https://imgur.com/a/cYigMIS
Arena Weapons: https://imgur.com/a/ZoGsnAH
Healer Sets: https://imgur.com/a/aw4DW4p

Looking for ~550€, price is negotiable tho.

If you have more questions feel free to reach out to me here or on discord - birdinthetrap#9999.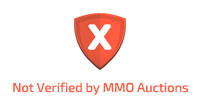 My acceptable payment methods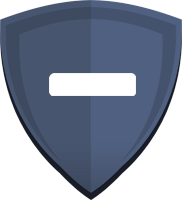 Send Message
Recommends contact methods.
Please always use on-site chat for trades.
Other contact methods
Using any other contact methods than on-site message puts you in the higher risk of getting scammed.