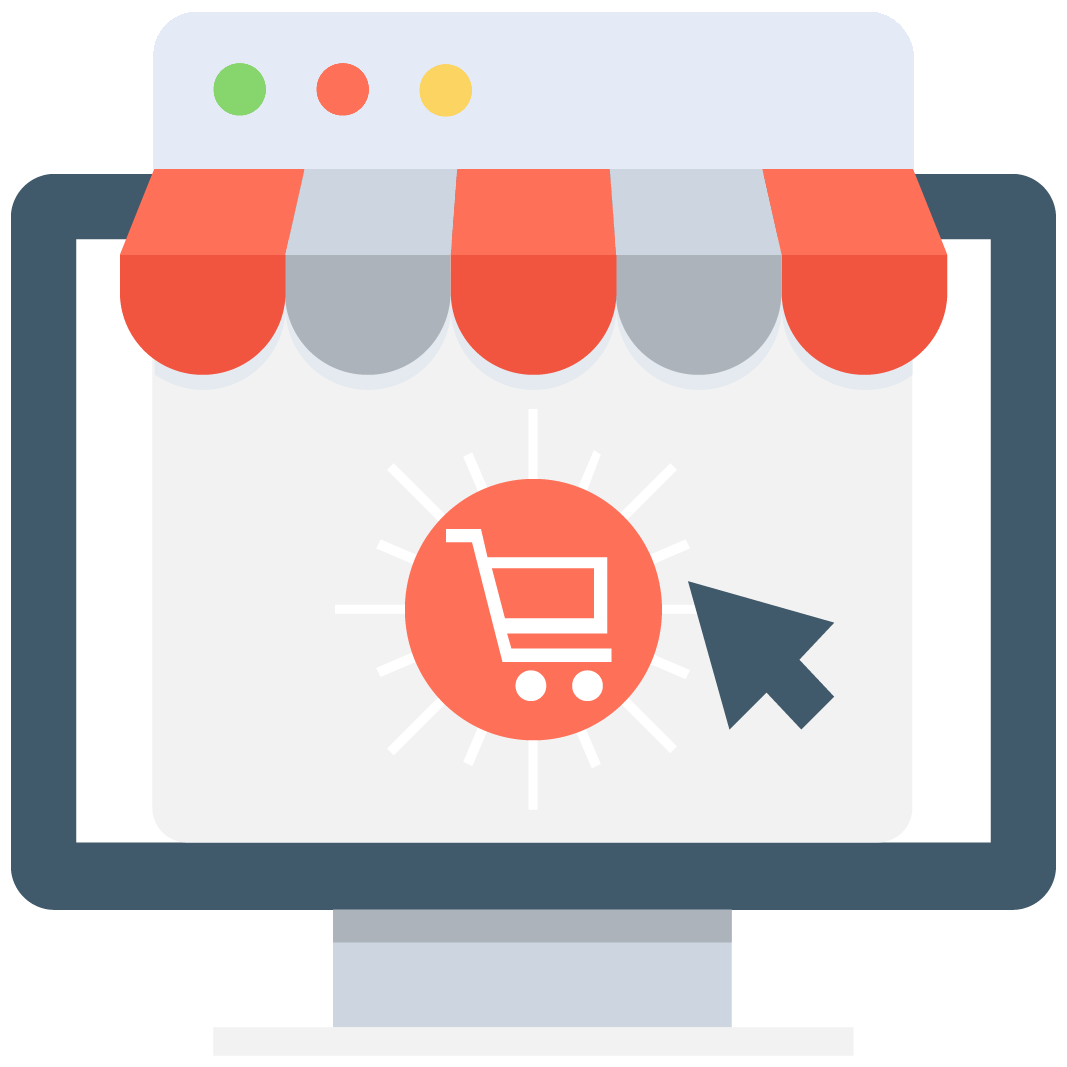 Enables subscription for selected game or server that notifies you via email/push notification every time when someone adds a new offer.
We have no offers matching your request. Add an offer now and find yourself at the top.
Add offer
CSGO Trade
Buy, sell, and trade all kinds of virtual goods related to Counter-Strike: Global Offensive at MMOAuctions - free market for CSGO trade! You can find weapon skins, stickers, cases, keys, and plenty of other miscellaneous items. Furthermore, there are whole accounts and even hacks or boosting services. Search through categories to see the latest offers from multiple traders around the world! All for the best prices.
CSGO Tradable Content
Tons of virtual goods can be traded in Counter-Strike: Global Offensive. The game features a crazy amount of various cosmetic items that let the players customize the looks of their weapons and gloves as well as even show support for their favorite esports team (Astralis, Evil Geniuses, Liquid, Spirit and many more) by equipping a sticker. Some of the unique skins are extremely valuable! If you're feeling lucky, you can also get a bunch of unopened cases and see what kind of items you can find inside of them! At MMOAuctions, you won't have to share your Steam API key in order to trade, so it's easier to stay safe.
Weapon Skins
Each specific weapon model has a set of skins for it! You can buy the coolest skins and chromas for your favorite weapons and start killing your enemies in style! Every player should be able to find some great skins for themselves! You can get a fresh look for your knife (including the amazing butterfly knife, huntsman knife, shadow daggers and Karambit ones), pistol, SMG, rifle (including the classic AK-47 and popular guns like M4A1-S), shotgun, machine gun (including, and a sniper rifle (including the beloved AWP). Of course, there are multiple models in each of these categories. The whole library of skins is vast, and all the customization options are almost limitless! Some items can also track your performance thanks to the bonus StatTrak feature. Remember, there's always something that you can add to your inventory!
Boosting Services
Skins are not everything, though – there's a lot more CSGO content to buy and sell! If you want to get through the most toxic and low skill games, you can get a boosting service. A proficient, experienced player can take your account through the lower ranks in no time! It's an excellent option for people who want to enjoy some high-quality CSGO gameplay, without having to spend long hours to get to their desired rank. The system is fantastic, and for the most part, it works really well, but sometimes, the number of games that you have to play in order to get to the right spot can be quite obnoxious.
Accounts
Furthermore, you can buy a complete account. There are a lot of potential reasons to do that. A well-developed account can have a ton of unlocked content that would be really difficult, or even straight-up impossible to get today. It might be an especially great option for you if you don't have a single favorite weapon and a skin that you like the most. An older account can often have a wide choice of skins for multiple guns and knives – even if not all of them are incredibly prestigious or expensive. Also, if you don't like some of the skins, you can always trade or sell them.
An account can also get banned for some of the specific offenses against the game's regulations. If it happened to you, creating a brand new account and getting through the lowest levels and ranks can be quite unpleasant. Getting a developed one from someone else can save you a lot of time. Get back to your old rank as fast as possible, thanks to a bought account! A CSGO account is directly connected to Steam and games like Dota 2 and Team Fortress 2 (TF2).
CSGO hacks and scripts
If you want to enhance your performance in Counter-Strike: Global Offensive, you might be interested in some third-party software. There are multiple hacks, bots, and scripts that you could use to get the upper hand. Just make sure to choose a good tool that gets continuous updates. It's crucial to stay one step ahead of the game's developers and the detection systems they put into the code. A cheaper program will often have worse technical support and a higher chance of getting detected, which can get you a harsh punishment, even a permanent ban. That's why you should choose extra careful when looking for third party software for video games. Find a perfect CSGO bot. If you want something safer, you can always use visual filters that can increase the clarity of your game's view and graphical settings.
Trade at MMOAuctions - Best free CSGO market!
You can find all of that CSGO virtual goods and much more at MMOAuctions! People are buying and selling content related to over a 150 most popular, hit online video games. The titles include all the hottest MMORPGs, MOBAs, multiplayer shooters, and even mobile games. Just browse through our site, and you'll surely find something worth your time and money! Then you can select items that you're interested in and buy them!
Whenever you find anything interesting, read the offer carefully to make sure that the product is what you're looking for and that it's available on your server. It shouldn't be a problem in the case of Counter-Strike: Global Offensive, but it's still a good practice for all kinds of online trading. Then, contact the seller and set up the payment and delivery with them. Feel free to ask them some questions if anything remains unclear. If you encounter any technical issues or some other problems, you can also send a message to our support staff.
There are some things that you should pay attention to when trying to buy stuff from auctions posted on our website. MMOAuctions has a feedback system that can indicate which vendors are tested and trustworthy. We recommend looking for the MMO Super Seller badge to make sure that you're getting the highest quality of products and customer service. Choosing the right providers is a crucial part of trading online.
To increase your security even more, we implemented a special tool called Scam Killer. It's a database that stores the contact information of past scammers. If you use it at the beginning of every transaction, you can significantly increase your safety. Just type your partner's email or Skype ID into the Scam Killer and check if they have any record of foul behavior in the past. If anything like this pops up in the data base, walk away from the deal. Cancel the trasanction and trade with someone more trustworthy.
Become one of the sellers!
Furthermore, you can easily start selling some of your own gaming-related products and services at MMOAuctions! It's incredibly simple. There are not that many steps – you have to sign up, using an active email address or a profile on Twitter or Facebook. Then, you can log in and post your offers! All of that is entirely free, and there are no provision fees from completed transactions! You can trade at MMOAuctions without any cost! It's a great way of loading some extra money inside your wallet.
No matter if you're looking to make a quick buck from some old accounts and items or trying to establish a long-living boosting or power leveling service – MMOAuctions will be perfect for that. Posting your offers at our site will allow you to reach more potential customers and sell your products and/or services more quickly. If you want to become a booster, or a provider of a video game currency, this can get you rolling in no time! You're probably a player who trades some virtual content - why would you visit our site if it wasn't true?
MMOAuctions is not a store – we created a marketplace where gamers around the world can trade with each other. It's a simple and accessible way of exchanging video game content that offers more transparency and reliability than forums. Enter the real money trading market through MMOAuctions!
Counter-Strike: Global Offensive
Counter-Strike: Global Offensive (or simply CSGO) is a successful, free to play, multiplayer online shooter. The game is a part of the legendary franchise that rose to its status mainly thanks to the renowned Counter-Strike 1.6. CSGO was released in 2012. Hidden Path Entertainment and Valve Corporation created the game. That's why you don't need a separate CSGO account – you can simply login with your Steam account.
The general rules of a match are pretty simple. There are two opposing teams of players: terrorists and counter-terrorists. The matches consist of multiple rounds. Winning or losing a round, as well as personal performance, influence the amount of CS money that you receive at the end of it. At the beginning of the next round, this money can be spent on better guns, grenades, and other useful items. All guns differ from each other in terms of damage, accuracy, shooting speed as well as of course, visuals and sound effects. Players can buy different weapons and armor during a round.
CSGO features multiple game modes, but all of them are based on the core gameplay elements that we just described. The only exception is the battle royale mode called Danger Zone. That being said, we're mostly interested in the objective-based Competitive Mode, where counter-terrorists have to save hostages or prevent the terrorists from detonating a bomb. There's also a premium account feature, called CSGO Prime. It provides some additional gifts and benefits to its users. It also offers an improved matchmaking system that's supposed to increase the quality of players' gaming experience. The game is getting continuous patches and updates that keep the balance between weapons.
CSGO Competitive
Counter-Strike: Global Offensive is an incredibly competitive game with lots of skill expression and tactical thinking. All this, combined with the series' legendary status, resulted in creating a hugely popular esports scene. Tons of fans follow their favorite professional players and teams as they compete in various tournaments across the world.
The Competitive Mode for regular players can also get intense. Players climb the ranked ladder, as they try to get to as high division as possible. Only a small minority of the most skilled will be able to reach The Global Elite status – the highest rank in the system. If you're having problems while trying to get over a certain rank threshold, you might want to consider buying some coaching or boosting service.
CSGO Cosmetics and Loot
Counter-Strike: Global Offensive offers a ton of loot that you can earn or buy in game. A lot of the CS GO skins can be acquired through a case or treasure chest. They are a loot box mechanic that provides the players with some random items after opening. Just like with every feature of this type, you can either get really lucky or really unlucky with your drops. That being said, the loot is purely cosmetic, so it shouldn't affect your chance of winning (unless a pretty gun boosts your morale so much that it makes your aim better).
Some of the weapon skins and chromas can fetch a high price on the Steam trading market. There's an exciting feature that keeps the demand flowing at all times. If you use a single weapon skin long enough, it's going to start wearing off. There are five levels of a skin condition: Factory New, Minimal Wear, Field-Tested, Well-Worn, and Battle-Scarred. In general, newer skins are more valuable. It doesn't mean that everything past Factory New is worthless – visuals of the skins change, and their reselling quality can decrease, though. Of course, certain skins will generally have a higher demand than the others – it also affects the market value. The Crimson Web knife skin will generally cost more than a Rust Coat one. Some other skill lines include Night, Winter, Arcana and Royal Blue. There also are some grear one of a kind skins that don't belong to any line, like the AK-47 Fire Serpent.
The CSGO skins can have multiple rarity levels. Just like any other loot-based game, CSGO indicates it through color. The tiers are Consumer Grade, Industrial Grade, Mil-Spec, Restricted, Classified, Covert, Contraband, and Legendary. There's a feature that allows you to exchange 12 items of a particular grade and exchange them for a single, rarer item. It's a risky way of trying to get better skins, but when the alternative is a loot box mechanic, there are not that many safe and secure options. The only way to get precisely what you want is buying a specific, desired skin on a site like MMOAuctions.
Besides skins, players can spend their money on stickers with logos of their favorite esport teams. A big part of the revenue goes to these organizations! While also showing the player's support and commitment to their favorite team. There's another fun feature in consumable items called Graffiti. You can use them to paint over certain surfaces in the game environment. They also have their rarity tiers: monochrome graffiti are quite easy to get, while the multi-colored ones are rarer and more expensive. Each item of this type holds 50 charges. If you suspect that a specific item is overpriced, you can check its float value on dedicated websites.
Playing CSGO
You can join the passionate community of CSGO players and start playing this fantastic game today! It's free to play, so you have nothing to lose. Try it out, and it might give you the perfect gaming experience that you're looking for. Later, you can come back to MMOAuctions and find an excellent Steam trade offer for a beautiful skin or account.
The game has an incredibly high skill ceiling, which is somewhat rare in modern shooters. Moreover, you can make quite a bit of money if you manage to get a really rare skin. You're not going to get valuable items every day, but there's a high chance of getting sweet loot once for a while. It's a great addition to the fun that you'll have during the days of playing CSGO!