CS GO Skins Market, Buy CSGO Skins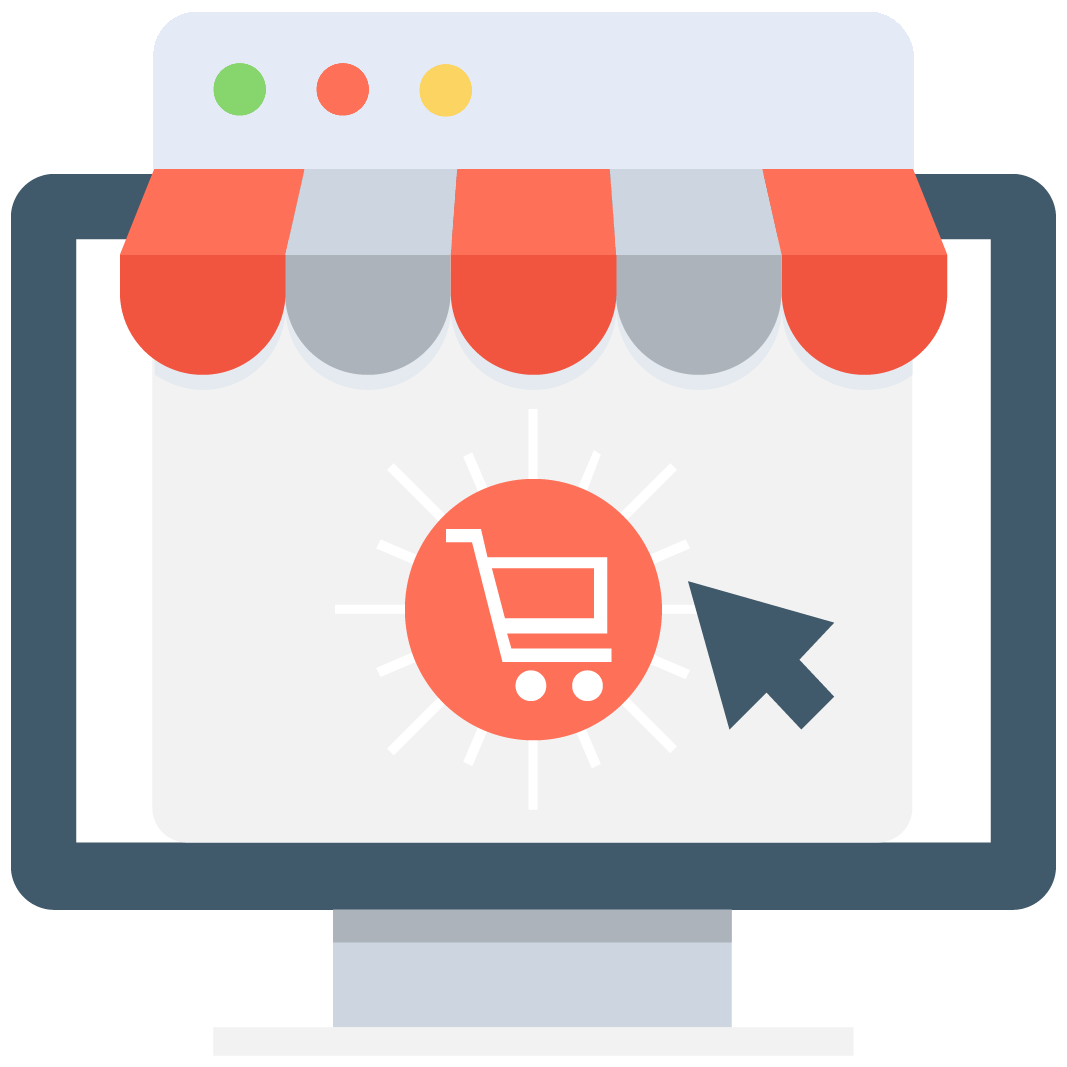 Enables subscription for selected game or server that notifies you via email/push notification every time when someone adds a new offer.

15353

431

18383

18383

4338
CSGO Skins
Counter-Strike: Global Offensive: Loot-boxes and Skins
Counter-Strike: Global Offensive is the first game in this series to introduce loot-boxes and weapon skins. After each round, there is a chance of obtaining a special box that requires a key to open. People then buy keys for real-life money to open these loot-boxes for a chance of obtaining rare weapon skins, which are divided into four rarity categories: common, uncommon, rare, and something special. "Something special" is the most elusive of them all. Here you can buy CSGO Skins cheap!
Skins make players feel unique and special. With the introduction of Stat-Trak system that lets players track their progress in kills with a specific weapon. That's how you can show your in-game skill, and it can make people respect you in solo-queue competitive mode a little bit more. Most of the time it works as it has some psychological value to it. Players will look differently at someone skilled with AWP with classic AWP skin, and differently at someone skilled with AWP, with Stat-Trak: Asimov Weapon Skin, especially with lots of skill.
Not only that, skins come in grades. You might get the best-looking skin in the entire game, but it might not look decent. That is because there's a skin consumer grade system (industrial grade mil spec): Battle-Scarred, Well-Worn, Field-Tested, Minimal Wear, and Factory New. Battle-Scarred skins are the ugliest, the paint is strained, it's actually missing in some areas, and these weapons look like they've spent their entire life-span (if we can say that) in some garbage can in Detroit. Factory New weapons are arguably the best looking (as some scratches here and then are sometimes quite nice aesthetically), they look like they were just shipped out from the factory, hence the grade-name. And with so many skins released with each Operation (like hydra, or gamma 2) - with some people racing to get the best skins in an instant - lots of cases and keys flood the marketplace, as people want some new pieces for their collection.
There are a multitude of items that you can get from the lootboxes, a huge range of in game items - pistols, rifles, shotguns like auto-sniper, nova, m4a4 rifle, aug, g3sg1, mp9 smg, p250 pistol, bizon, dual berettas, cz75 auto, ak 47, ump 45, mag 7, glock 18, mac 10, r8 revolver, galil ar, desert eagle, ssg 08, scar 20, tec 9, sg 553. THere are also knives: huntsman knife, karambit, falchion knife, gut knife, butterfly knife, m9 bayonet, flip knife, or shadow daggers. Every item can have a sticker on it (some stickers will reduce the value of weapons if it ruins their look), or stattrack (killcount that everyone can see). Valve even managed to add Gloves into the game, you can check them out right now. Those will keep you powered up, they can be basically classified as Senzu Beans, even though this powerup is purely visual. But if you feel better with them - you can convert that into some psychological advantage, when you just feel better, making you a better and more focused player. And nowadays - you can get a music kit, which community accepts, I accept it, but it still feels bizarre. Black Metal playing after you won the round and became an MVP? Count me in - but it's still strange.
Why Should you Purchase CSGO skins on Our Website
Skins command respect. It's a sign of prestige and well-being. The percentages of obtaining any item are known to the public, and getting a really good, rare skin is very hard. In theory, you could spend hundreds of dollars and not get any red or gold skin. It is possible. Some people will get the knife skin in their first loot-box ever, after playing for a couple of hours, some will never get it. Most of you will probably have to purchase them through shopping, hoping for a decent sale or deals, getting that item into your virtual cart, paying with cash, hoping for a fast delivery of your digital range of goods.
Opening loot-boxes and the outcome of it depends entirely on luck. It's a gamble. And for some people, it will seem rigged. As sometimes Lord and Savior Gaben won't bless your account with a spell of well-being and give you only white and blue-grade skins. It happens.
Why exactly should you gamble, and waste your money away ending up with nothing, if you can have your desired skin that you have always dreamt of right now on your account guaranteed?
On our website, you will surely find something you are looking for for a fair price. Buy CSGO Skins today!
Best Website for Buyers
We know how it is. Some websites in this business are fishy. And there are websites like these. They are looking for ways of making money on naive customers, children with access to their parents' credit cards. Not on this website.
At MMOAuctions the only thing you will be concerned about - are the prices of services and goods listed here by gamers that are willing to provide that stuff. How is it exactly?
Our website has an advanced security measure called Scam Killer. Scam Killer basically works as a huge database of accounts that were a part of the online transaction in the past, whether it happened on Discord, Facebook, or Skype. At each moment, when you are unsure if you should trust an Auction - you can just type in any piece of information about your provider that you can see before the transaction and search for information about their trading history. Whether it's email, Skype ID, or IP, our Scam Killer system will show you if the person that you are willing to trade with was ever affiliated with any scam that happened on the internet. There are no scams happening on our website, cuz we deal with them basically fom within, with no violence - we promise.
Contact on our website is really easy. If something goes wrong and the website doesn't work properly, or if you have a suggestion in regards to our services - you will be able to send a ticket to our Support. Have in mind that our Support Team is available 24/7, and you should get your answer or confirmation at our earliest convenience. When it comes to contact between a customer and a provider - our website has a handy Live-Chat. At any point you will be able to contact the person on the other side to discuss new terms or inform them about something that they should know.
Why you should be concerned about the price? Well, providers have a lot of freedom here on our website and since we don't restrict anything when it comes to pricing - you will have to depend on the provider's choice as a customer. And with so many offers on our website, you should find something for your liking for a decent and fair price that you should be able to afford.
Best Website for Sellers
We are gamers, and we know that almost every gamer that truly loves games would love to turn his flaming passion for games into a stable income of money. Nowadays you don't have to go pro to do such things. Making money through gaming is more accessible than ever, now is your best time to shine.
If you are looking for a website where you will be able to turn your love for the games into money then this place will be just perfect for you and your gaming needs. We have lots of category types fo you to choose from, so you should easily find your niche. If you are skilled you can boost people or power-level their account or characters, maybe even drop rare items and teach people how to play through your coaching sessions. If you bought some cheap accounts here and there, or if you excel at creating new accounts and leveling them really fast and efficiently, you can sell them here for players who just can't stand early leveling, and want to enjoy the game with its full potential presented.
While there are numerous sites similar to MMOAuctions.com, where you can sell and purchase goods related to gaming, our website provides service like no other. How is that? Well, there are many things you should know about.
First of all, all of our offers are posted by providers such as you. In selling - you are not competing with a powerful company, you are competing with other gamers, where the quality of your service defines who you are. If you provide good service and get good ratings you will slowly but surely reach the top of the list, so your offers will be more accessible for everyone.
Second of all, every offer you post is free for you to customize. You will setup your own title, description, and auction picture. This way you can put some character into your offers, making your existence on this website a little more unique. If you can create a name for yourself, and make yourself recognizable you can create quite a customer base, and become somewhat famous. Not only that, we do not put any restrictions on your pricing. You yourself will value the costs your services, and we do not have any say in it. Of course if you set your prices too high, it makes your offers less accessible, so it's not worth it to be greedy.
Next thing is - you do not have to set your prices high to get what you want. Many websites have hidden fees, and will put taxes on your transactions. We do not do that here. You don't have to price your services too high in fear of us taking some part of it from you. This is your hard work, these are your goods you are willing to sell, and what you will get from it - is none of our business. This means that every penny will go straight into your pocket.
Don't Wait Any Longer And BUY CSGO Skins Today
We have many other offers for other games, games like League of Legends, Rocket League, Fifa Mobile, Fortnite, Rust, Tom Clancy's Rainbow Six Siege, Black Desert Online, DotA 2, Star Wars the Old Republic, RAID: Shadow Legends, and many other games available for casual and esports players.
After you use our website, you will know that MMOAuctions is one of the best if not the best website in this business. Please take your time after using our services and write a short review or rate the quality of the service that we provide. Every piece of feedback helps us in some way. Positive reviews and good ratings bring more people in, creating a huge community full of people who are willing to either provide services and those who are going to purchase them. Negative feedback, on the other hand, helps us see the flaws in our system, on which we can and surely will improve.
Make sure to recommend our website to your friends, and gaming communities you are in. Our website is fully user-driven, and more users will make the flow of in-game goods better. Let us work together in creating the greatest Auction House community the MMO world has ever seen. We hope that the entire trading experience is satisfactory to everyone. Also - join our social media or - Facebook, our blog, and Twitter. Follow us to get an update here and there about new titles, games, guides, and more offers that exist purely for your satisfaction, right there for you to instantly get access to them, or to be a seller and sell them reliably. Get yourself registered, and discover our large spectrum of possibilities
About CS GO
Counter-Strike series doesn't really have to be introduced. But if for some reason you've been living under a rock for over nineteen years than you should know that the latest Counter-Strike: Global Offensive is a multiplayer first-person shooter video game, developed by Hidden Path Entertainment and Valve Corporation. It got published by Valve Corporation as well, and it released on Microsoft Windows, OS X, Playstation 3, and Xbox 360 on August 21, 2012. Version for Linux showed up about two years later as well.
The game is simple at its core. There are two teams - Terrorists and Counter-Terrorists - and they fight each other completing objectives on small maps, most of the time in 5-man teams. Teams have to either complete their objective or kill the other team to win a round. That's really all you have to know.
The most classic game-mode, used on a competitive and professional scene is a 5v5 Bomb scenario. There are two bomb-sites on each map. Terrorists posses a C4 explosive, that they have to plant at one of these sites and protect the load till the timer to reaches 0. This is not as easy as it seems as these bomb-sites will be heavily protected by Counter-Terrorists, that are tasked with defending the places where Terrorists can plant the bomb, and if the bomb gets planted - they will have to defuse it. A bomb blowing up, or defusion of said bomb ends the round. If Terrorists don't plant the bomb at all during the entire round they lose. Of course, teams can just end up murdering each other until there's no one left to fight against.
The other popular scenario involves hostages. Terrorists are now on the defense. They are tasked to kill Counter-Terrorists or protect hostages till the timer runs out, and CT have to either kill the entire enemy team or bring, at least, one hostage to safety, to win the round.
There are many other game-modes as the modding scene for this game is quite big. Outside of classic First-person shooter game-modes like Arms Race (killing other players rewards players with new guns, and they have to kill each other until one of the players reaches the last weapon - a knife, and they have to kill someone with it to win), Deathmatch (killing each other until one team is dead), Flying Scotsman (where players jump around in reduced gravity with only knives and scout-sniper rifles), there are lots of modded servers, including Deathrun, Surfing, or Zombie Mode servers. There are lots of things you can do in this one.
All rights reserved. Copyright: mmoauctions.com