Destiny 2 Power Level, Boosting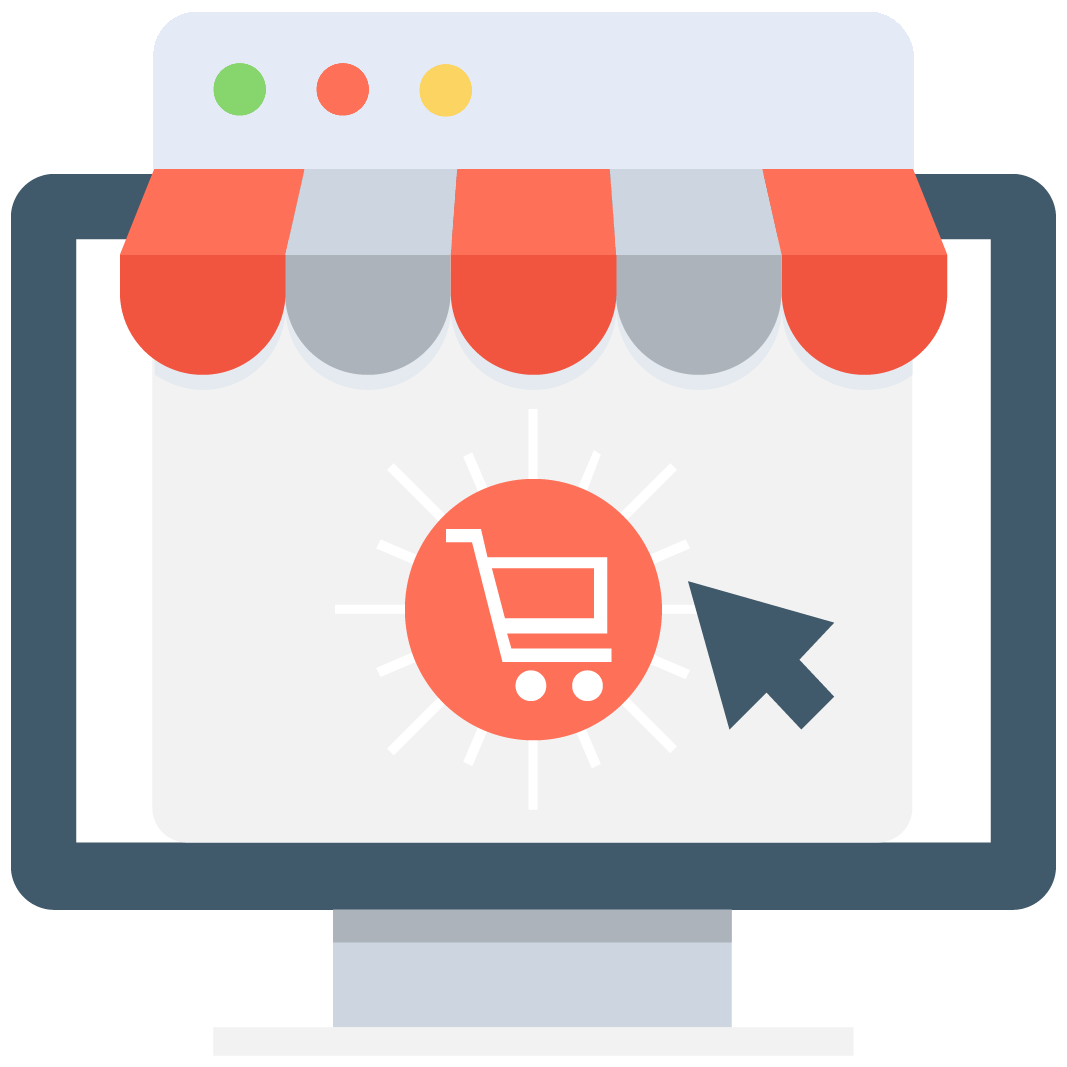 Enables subscription for selected game or server that notifies you via email/push notification every time when someone adds a new offer.
We have no offers matching your request. Add an offer now and find yourself at the top.
Add offer
Destiny 2 Power Leveling
Are you interested in Destiny 2 power level and boosting services? If so, browse our Destiny 2 boosting category for the very best deals or list your own service, commission fee-free, safe and secure. Getting those Milestones, increasing power level and finishing raids can get really tedious, why not then cut the corners and pay for carry service? Or maybe you feel confident about your skills and knowledge of Destiny 2 and wish to exchange that for somebody's money? Either way, get ready, because we've got you covered.
Get Destiny 2 Boost at MMOAuctions
Destiny 2 is a game developed and owned by Bungie (a month ago Bungie famously split from its owner and publisher Activision-Blizzard). The game has been released on every top platform - Xbox One, PS4 and PC, it will also be available on the revolutionary Google Stadia platform. It's a popular free-to-play looter shooter with, somewhat convoluted, microtransactions that involve multiple currencies that players can spend in an in-game Eververse Store to purchase a rich collection of vanity items for their character (this is supposed to change soon). Bungie is planning on introducing a true cross-play, that will allow players the chance to switch platforms anytime they want and continue the campaign on their account.
Premium expansion packs and DLCs players can acquire with Black Armory annual pass (which unlocks Season of the Forge, Season of the Drifter (also known as Joker's Wild) and Season of Opulence content) along with a multitude of DLCs (Curse of Osiris, Warmind, Forsaken, and upcoming Shadowkeep) and any other new experiences that Bungie plans to deliver. A lot has been added to the game since its release and the developers aren't slowing down! Whether the player chooses to stick to free to play areas or pay for additional content, the game offers a vast array of items to obtain, challenges to beat and quests to finish all amounting to hundreds of hours of epic and engaging gameplay with an interesting campaign and story missions. Players can progress to get a higher valor rank and go through harder and harder raids. Some of the DLCs introduce a lot of new locations: in Destiny 2: Forsaken, players can visist new areas, like Tangled Shore and Dreaming City.
Bungie announced that their recent split from videogame titan Activision-Blizzard marks a new era for Destiny 2 as they plan to overhaul current microtransactions system completely, adding entirely new content in the Shadowkeep DLC that's coming closer and closer, revamping Destiny 2's business model and overall focus more on the fun side of the game rather than financial expectations. Since now they don't have benevolent overlords demanding a constant stream of profit and expanding player base they yet may deliver on their promise. Moreover, a new free to play version of the game, called Destiny 2: New Light is going to be realeased soon. It'll give players a possibility to test out the game for free, which is the recommended way to try out new games.
Nevertheless, this news should concern already hooked players as well as new or those hesitant to hop on Guardian train - there's no better time to join the game than during the pivotal times of the ongoing transformation. Choose your favorite class and create your main character. At the same time, to secure yourself the biggest piece of cake possible consider jumping through already existing content via boosting services, saving yourself from hours and days of mindless grind and getting thrown right into the middle of the action, right on the cutting edge of current game state, just having all the fun without the fuss of clicking hordes of mobs to death.
Down below we've collected the hottest and most exciting Destiny 2's features, from epically awesome gear down to daily and weekly challenges or bounties and even good ol' traditional farming, as we know that every gamer is a different beast and all of them enjoy various in-game activities. If you found the perfect offer, contact the seller and set up the payment and delivery with them.
This article is not meant to be confused with a proper step by step walkthrough. Its purpose is purely informative, to give the player a general understanding of what's Destiny 2 all about. And of course to show you what these services can get you. Reach the Destiny 2 Power Level cap with MMOAuctions! The max number right now is 750, but Bungie is pretty likely to increase it in the future, possibly with the new major update. You can always find a leveling guide or some tips online, but there's no way to advance faster, than with the professional power leveling services!
Exotics
A powerful gear with unique, cool looks. There are two categories of exotic items - armor and weapons, carrying of which is limited to only one per type (i.e., one exotic piece of armor and one exotic weapon) due to them granting special abilities to players, like Izanagi's Burden's Honed Edge perk. Exotic gear is locked behind a series of quests and challenges, making it hard to obtain if not at least time-consuming. You can also buy them from the wandering merchant Xur, but the items he offers get stronger when your power level getting higher. Petra Venj is another vendor that sells useful stuff.
Raids
Raids are a particular type of game mode of Destiny 2 designed as a demanding encounter for 6-man fireteams of players. They can take about 45 minutes up to a few hours to beat, depending on the players' skill. High power level is required to attempt finishing them (at least 300 for normal difficulty level and 370 for the harder, Prestige), although to succeed players have to precisely coordinate their actions and excellently communicate as Raids consist of a set of puzzles, boss fights, and special quests. No directions or hints are given as players are expected to figure out the proper course of action on their own.
Raids reward the players who complete them with various unique prizes, like items used for upgrades of Legendary equipment. There are two difficulties of Raids - Normal and Prestige. Special Raid mode - Guided Game - allows solo players to join clan groups looking for people to fill up to two empty team slots. This mode aside for usual loot rewards Clans with Oathkeeper Score points, special credit system that serves as a general Clan credibility indicator. Curse of Osiris DLC introduced 'Raid Lairs' - an alternative raid category, designed to be less time consuming although still offering unique loot rewards and throwing players against the usual set of challenges - among them puzzles and boss fights. The raids include Leviathan, Last Wish and Scourge of the Past.
As per industry standard, raids have weekly lockouts that reset every Tuesday. However, raids use a checkpoint system tied to boss fights, allowing players to comfortably drop in drop out at will if they feel like particular challenge could be beaten on several attempts, effectively making raid system more elastic and mindful of players' lifestyle, free time and morale. You don't have to set aside a whole day, just to for a raid.
Milestones
Milestones are treated as quests that can be tracked in the Director menu. However, they are more akin to weekly challenges or weekly quest we all know from other online games. Similarly to Raids, milestones are reset every Tuesday. Destiny 2 offers its players fair amount of these activities, mostly narrowing down to several types of PvE and PvP tasks - complete World Activities (like Raids or Strikes) for Clan XP, finish Nightfall Strike, battle and win against other players in the Crucible matches, clear Eater of Worlds Raid Lair or Leviathan Raid, engage in public events on planet chosen for this week's Flashpoint, attempt Heroic Strikes. There's also the hybrid mode called Gambit. Completing each of those milestones offer power level upgrades and thus are crucial for player progression in Destiny 2.
Prime Engrams and exotic engrams
Being almost sole sources of powerful high-end gear, these are always in demand, motivating players to sink countless hours trying to lay their hands on them. In actuality, engrams share a lot of similarities with loot boxes in a way that they drop from killing mobs or as awards for completion of each in-game activity. However, they differ from loot crates in that players can open them at appropriate NPCs to reveal its contents which are either powerful gear above 500 power level or sought after unique perk granting exotic armor pieces or weapons. Every engram contains exactly one item, and their drop is based on Destiny 2's special custom looting system - players have to loot lower level engrams to crawl to rarer ones. Moreover, drops are fixed to body count, dropping in regular intervals. Sometimes you will fill out your inventory green items, sometimes - you will hit rare, blue ones. The next tier - legendary is purple, while the highest, exotic one is gold.
Farming weapons and armor
Although most items are exclusively locked behind engrams system or special quests, effectively severely limiting any farming attempts, resourceful and skilled players managed and still manage to find new farming spots for particular sets of gear for each class. Despite engrams dropping in such unique pattern, professional farmers argue that Destiny 2's drop system is fundamentally not that different from traditional one - all in all, players just have to invest a lot of time killing mobs.
Destiny 2 boosting
All in all, Destiny 2's core gameplay focuses around systematic, and sometimes mind-numbing shooting. Players slowly but steadily progress towards even more powerful items and new, ever-changing content. Hire a booster to accelerate this process! Get some extra experience with a level boost today, to make it faster and more enjoyable.
Although very satisfying, addictive, and fun, Destiny 2 still bears characteristic for looter shooters grindy progression process that can be very tiresome. Hence many players choose to pay others to carry them through some of the most boring bits in order to unlock exciting end game content and save some time. Grinding is not exclusive to MMORPGs, it can also apply to shooters. Usually, players tend to pay for boosting exotics quest, milestones, and raids, although PvP and power level boosting services are popular too. We put a lot of effort to provide a secure and safe environment for players to contact each other and negotiate terms of boosting and carrying here at mmoauctions.
So here at mmoauctions players can browse through a wide range of services - boosters offer increasing your glory level, power levels, carrying through Raids, Raid Lairs, Strikes, Guided Games, exotic weapons and armors quests, Trials, Iron Banner, Flashpoints, Nightfall, Escalation Protocol, Milestones, Power Level, Forge and farming of engrams and other collectible items.
Buy and sell virtual goods at MMOAuctions!
There are all kinds of in-game products and services to select from at our website. Besides the boosting, leveling and account training services, customers can also find accounts, items, skins, currencies and even third party software, like bots hacks, scripts and other exploits. They are available for all the most popular online titles, including: Apex Legends, Overwatch, League of Legends, Black Desert Online, World of Warcraft, The Division 2, Fortnite and much more. Just search through our site and you'll find exactly what you need!
Furthermore, you can easily become one of the sellers and earn some extra money off of the in-game goods! Sign up wih an email address or using a Facebook or Twitter account. Then you can create and post your own offers for free - it's really easy! You can also check out our blog, read news and guides to learn a thing or two. Start enjoying your online gaming even more, with MMOAuctions. And for those who want more of a direct approach - our Live Chat is there for you 24/7. Buy Destiny 2 boosting and power-leveling services or list your carry service commission free now! There are many video games for all the most popular platforms that you can find at MMOAuctions! You can find products and services for games on: PC, PS4, Xbox One, Nintendo Switch and mobile games for Android and iOS. Visit MMOAuctions for the best offers of virtual goods!
Copyright MMOAuctions.com All rights reserved.