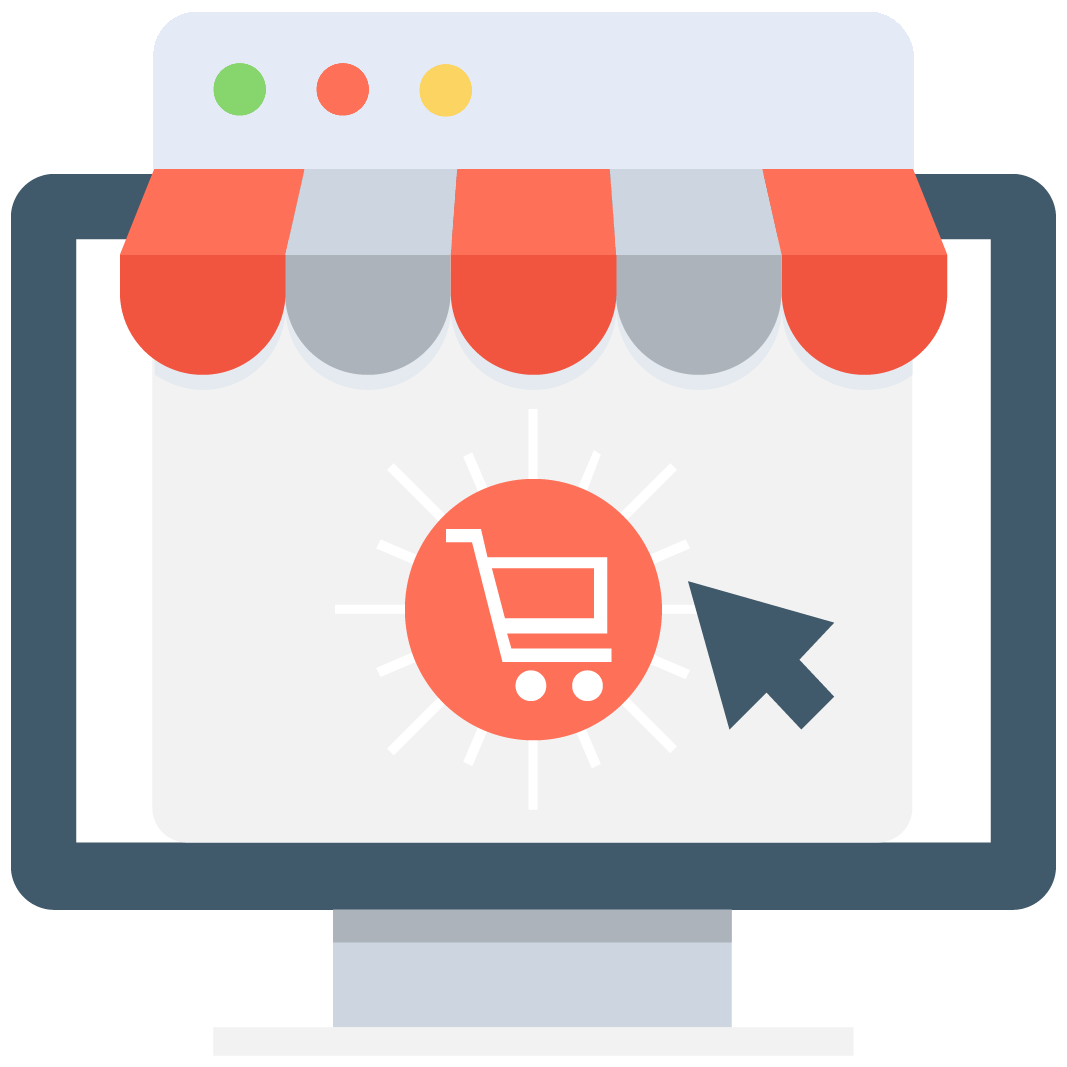 Enables subscription for selected game or server that notifies you via email/push notification every time when someone adds a new offer.
Black Desert Silver Coins
Black Desert Online is a massively multiplayer online role-playing game with some sandbox tropes, developed by Pearl Abyss, and published by Kakao Games in Europe and North America on 3 March 2016, gained much popularity thanks to its complex combat system, sandbox-like mechanics, and the open world features that no other game could offer.
Even though it was released as a huge bugged mess with lack of content, in 2019 Black Desert is definitely one of the best modern MMORPGs out there. And while there are lots of things that could be improved or added in the future to enhance the end-game content, that still doesn't stand to content that World of Warcraft provides, in its current state Black Desert Online still seems like the most complete MMORPG released since 2016.
Game Description
Black Desert Online is complex in many features. Combat is entirely action based. Players have to manually move around and aim at enemies with their abilities. It's like a multi-dimensional fighting game. Most characters have high skill-ceiling and are incredibly hard to master, so even with weaker gear, a good player will have lots of windows to shine. There's lots of PvP content in Black Desert Online. Players can kill each other in the open world at the cost of Karma, to protect or claim grinding spots. You can also join a guild to take part in Large Scale battles like Node Wars or Sieges, where you will have to destroy enemy structures
Besides combat, we have large life-skill content in Black Desert Online. Players can take part in a considerate number of activities, and have a good time with systems that this game offers. You will be able to gather various materials with Life Tools like axes, fluid collectors, or butcher knives. Those materials you will be able to process or use in other Life Skills, like Trading (getting your goods on a carriage to transport from one town to the other to sell them and make profit) Cooking, and Alchemy (setting up your cooking or alchemy utensil and using ingredients to craft food and potions that can be sold on the market or used for applying buffs).
Not only that, you can train and breed horses to get them to higher tiers and sell them to other players on the horse market. You can create your own boat, to explore the ocean by sailing, fishing, you can even hunt for enormous sea monsters. Besides that you can set up your own fenced garden to grow fruits and vegetables to get ingredients for Cooking or Alchemy. You can also hunt for monsters in the various places on the map with your musket to collect trophies and resources for crafting. It's also fun as hell. Everything in a glorious and deep fantasy setting. Everyone will find something for themselves in this vast game.
And there are many other things you can do. You can set up nodes, and purchase workers so they can gather resources while you are afk. You can switch to the red side and just kill players on the grinding spots to ruin their day. You can even purchase your own house, furnish it, and get in-game currency if your house is well equipped.


Black Desert Online Silver - Why you Need it
Silver is the main currency in Black Desert Online. It drops from mobs, some quests reward you with it, when you sell things at the shop or sell them on the Central Marketplace you will get silver in exchange.
Players need large amounts of silver to purchase items that they will use, and even more if they want to enhance their equipment. For example, low tier weapon that will be used at level 56, will cost about 20 million. And getting a boss weapon at +0 will cost you about 95 million, and enhancing it to a considerate level that makes it good (TRI/+18) can either cost you a few million worths of enhancement stones, or cost hundreds of millions of silver depending on RNG. And with this game's RNG-heavy enhancing system - you may spend close to a few billion to get items that will let you compete in mid-high tier Large Scale PvP scenarios.
There are many items you will need other than your gear. This gear you will have to repair, and while repairing gear after using it is quite cheap, as you should be able to repair it with a small chunk of money you got from fallen monsters, the repairs for failed enhancements will require either lots of time grinding or huge amounts of silver, especially on higher level.
Also item enhancing can be a huge money dump, mainly when it comes to accessories, that get destroyed when the enhancement fails. Higher enhancements of top-tier accessories can cost close to a billion, and they are required when you want to reach high AP counts that will let you compete against other players in guild play and open world PvP.
There are also expensive buffs in a from of foods and elixirs and Pearl Shop items that you can purchase for Silver. Some Pearl Shop items will become mandatory, things like pets that let you grind for items efficiently and outfits, as fashion is always more important than statistics. Pearl Shop items very rarely show up on the Marketplace, but when they show up you will most likely want to buy them, and they are pretty expensive, not mentioning that they are extremely hard to acquire with so much players wanting to buy these items at the same time.


Black Desert Online Silver - How to Get it?
With so many activities available for everyone in this wonderful game - there are numerous ways of acquiring Silver. What are these ways?
Arguably the best way of obtaining Silver is grinding at high-level areas. Mobs drop raw silver and Trash Loot (items that drop only for the purpose of selling them to vendors for silver) with some chance for rare items with value that can range from a few thousand to hundreds of millions of silver.
Then there are Life Skills, trading is the most consistent one, but requires a large amount of time when it comes to preparation and leveling everything up. Cooking and Alchemy is entirely dependant on supply and demand rules that Central Market has, so making money through these Life Skills is both risky, and requires some insight to get the most profit. You can train and breed horses and then sell them. And Life Skills like Fishing and Hunting depend entirely on luck.
There are also various guild activities like Node Wars and Sieges. After winning Large Scale PvP each player should get a huge payout from the guild. There's also Sea Monster hunting that can net you huge amounts of money in a short amount of time as long as you have your own Epheria Sailboat, and guild dedicated to actively hunting those pesky Ninesharks.
Everything will require time, lots of time, months and months of progress to just compete against other players. And since items do not have any level restrictions, and every piece of equipment but weapons (mainhand, offhand, awakening weapon) can be equipped by all classes, getting lots of items in the beginning that can be worn at top-tier PvP and PvE scenarios can truly enhance your progress by a ton. But how can you get such amount of Silver? Black Desert Online has some mechanics to let you acquire these items early. And these items will be needed if you want to win your Node War.
Buy Black Desert Online Silver Today
Since Black Desert doesn't really have a proper exchange system between players. To transfer items you have to be really creative. People exchange items and money by making pre-orders for specific enhancements of items on the marketplace.
But if you want to get some Silver for real-life money there's one technique that is absolutely risk free. You see, each Guild with a certain amount of members can give payouts to players. If you want to buy a certain amount of Silver, after you pay - you will be added to a certain guild, that will give you the amount of Silver that you have paid for. Sometimes you will get all the silver in one go, sometimes you will have to spread it over a few days.
Don't put yourself in a situation when you have to spend about six hundred hours of active gameplay just to enjoy the PvP content of the game without getting your ass beat.


Best Website for Sellers
MMOAuctions is a place where your deepest gaming dreams come true. Want to play games and make money simultaneously? Then this place will be perfect for you.
On our website, you will be able to post your services for over 150 games, spread across over a thousand categories. Each offer you post can be unique, as everything will be fully customizable by you. Set up your own title, description, and pictures to attract people with specific needs. You yourself can put a value on your services and as you become more recognizable and respected you will be able to increase your pricing if you think that you can attract players with your name and skills.
The price you set is the exact amount that will show up on your account after someone purchases it. Our website has doesn't tax transactions and there are no hidden fees in our terms of service. This is your hard work, your auction, we have no say in it, you deserve every penny there is if you've completed your service.
Slowly create a name for yourself and become somewhat famous on our site. If you are trustworthy and responsible, and your services are effective - you will get good ratings and reviews. Our best providers will always be at the top of the lists as long as they work hard and honestly.
Providers are not competing with a company, they are competing with other players. Which means that the competition is fair and every provider has a chance of becoming the best.


Best Website for Buyers
Our customers will always find something for themselves on this website. With so many services available for so many games, our clients won't have any problem in finding any game and service tied to it.
Security measures on our site are definitely top-notch. Our website is 100% secure. There are no scammers on our website, as we constantly try to get them off of our website, and even if any scammer manages to blend in - our users are able to check their trustworthiness completely risk-free. What we're talking about is Scam Killer. Scam Killer is our advanced search engine that gathered intel from many reports, Discord servers, other trading social media etc.
You can type in any piece of intel that can be checked about our users into our Scam Killer system - payment email, nickname, contact email, Skype ID, even IP address. If this person has ever scammed anyone, the notification will show it to you. If a person is clean and legit, it will notify you too, so you can make your purchase in a state of absolute safety.
After you complete your purchase you will be able to contact your provider through our handy Live Chat. It's a chat that is available 24/7, and you will be able to freely communicate with each other. Contact is really important during Boosting and Power-leveling sessions for example, as you both have to know when to get on the account because logging on the account from 2 different locations at the same time would get your account banned.
If something goes wrong (and it rarely does so) you will always be able to contact our 24/7 available Support Team that will be always there for you to help with any issues that happened in regards to our website. And if you have some suggestions you can use Support to get them through to us. We read everything, and your suggestion may become our main focus in the next page update.
Don't Wait Any Longer
Buy BDO Silver Today, don't spend half of your lifespan enhancing accessories, just get that silver and simply buy these items, so your possession of them is absolutely guaranteed. We hope that the prices of BDO Silver will be cheap enough to be accessible for every player, and at the same time - expensive enough to make it worth the time to provide other players with Silver by spending hours upon hours on gathering Silver to satisfy the needs of every customer on our website.
On MMOAuctions you will find more in-game content for many popular games to select options from: League of Legends, Apex Legends, Fortnite, PUBG, Rocket League, Elder Scrolls Online, Maplestory 2, DotA 2, Blade and Soul, Final Fantasy XIV, Overwatch, Runescape, PoE, Forza Horizon, NBA 2k19, NFL Madden, Neverwinter, Arena of Valor, FIFA Mobile, FIFA 19, Fallout 76, Path of Exile and more products, as we are still continuing on adding new content! Delivery of our providers is fast and safe.
We hope that the whole trading experience will be satisfactory for everyone. Our website focuses on being as gamer-friendly as it is humanly possible. We hope that providers will be able to turn their love for the games into money, and that our customers will finally be able to play the game just as they want to play it. You are always welcome to come back to our little shopping center, and who knows maybe one seller will start his service out with a little discount for your first order if you're lucky. Become a member of our trading community, it's like any other MMORPG server, we just focus our game entirely on trading.
Follow our Twitter and join our Facebook group so you can get updates about new content.
All rights reserved. Copyright: mmoauctions.com