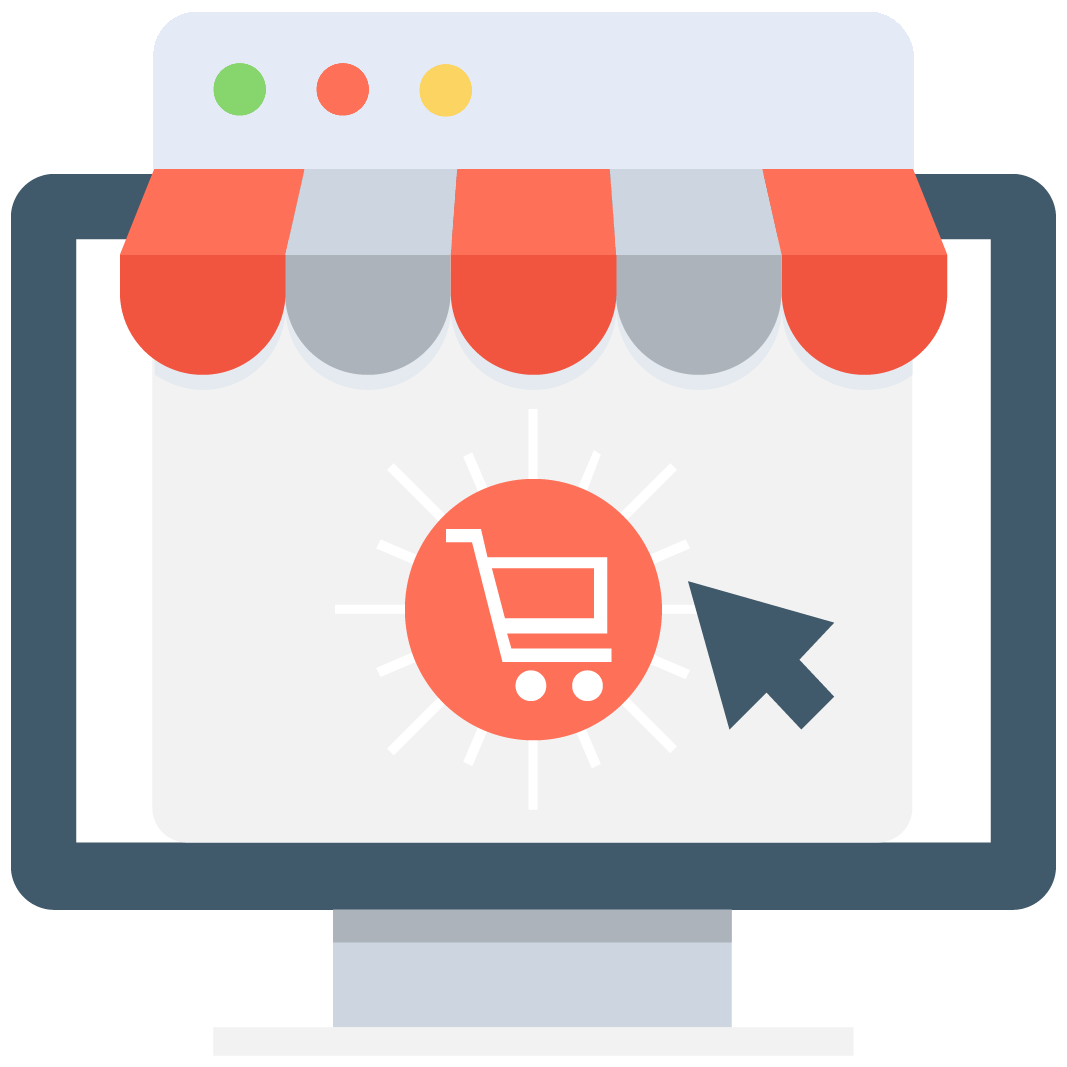 Enables subscription for selected game or server that notifies you via email/push notification every time when someone adds a new offer.
We have no offers matching your request. Add an offer now and find yourself at the top.
Add offer
Final Fantasy XI Accounts
Get yourself a powerful FFXI account at MMOAuctions! Find well developed geared up and versatile accounts in one of the longest-living classic MMORPGs.
FFXI characters
Jobs in FFXI are similar to classes or professions in other MMOs. They are the most important factor that defines a huge portion of the character's total playstyle. This is something that you should pay attention to while choosing an account.
If you already put some hours into progressing a new character only to find out that the race or job choice you made was a mistake, you can simply look for a better-suited account at MMOAuctions. This way you won't have to waste time grinding again just to play the character that you really want.
It's difficult to select the perfect race and job while creating your first ever character. After getting more basic knowledge about the game players often go back and create new characters, either to try out a playstyle they enjoy more, or to be more useful in a party. Actually, quite often it's both of those things.
Do you enjoy destroying your enemies with powerful spells? Buy FFXIV account with some damage mages on it. If you prefer to role-play as a tank or a healer, then look for this sort of characters. If there's a certain, unique job that interests you the most, make sure that you buy an account that will allow you for playing it.
Another important thing to look at is gear. If you want to play a certain job through the most interesting endgame content, you not only have to get to high enough level and learn how to use their skillset efficiently. This is something that can take a very long time.
Reputation (or fame) is the next crucial mechanic to look at. Being a well-known and respected character can provide you with some worthwhile benefits in FFXI. You can get more profitable quests and better low prices at NPC merchants. You have to grind the reputation points for each of the major cities separately. This might be a lot of work because it requires completing numerous quests which often are not the most interesting. You can always ask the seller about the reputation rank of the characters on the account.
FFXI is an MMORPG and in most cases, especially in the older games, it means that getting proper equipment is crucial. It becomes much easier to survive in certain locations when you reach some stats thresholds. The only way to do it is getting some of the best items available. Of course, it's not that easy to gear up by yourself. To do that you'll have to clear more and more difficult dungeons and kill powerful bosses.
Some of the best endgame gear belongs to the Artifact, Relic and Empyrean armor sets. While the weapons you will need, will be one of the Relic, Myhtic, Empyrean or Aeonic. Getting the absolute top, high-end equipment is extremely difficult, getting an account with some of the best items is huge facilitation. Without it, you're going to have to work a lot to finally max out your character. You can also use other characters as mules. A mule is an alternate character that provides extra storage space and sometimes some Gil income.
Of course, if your newly bought FFXI account has a healthy supply of Gil, you will probably be able to buy the gear you need from other players anyway. Furthermore, you can always buy Gil from other offers at MMOAuctions! Get a perfect FFXI character cheap with some help from our site!
FFXI accounts
Check latest offers of FFXI Accounts for sale! Your level in Final Fantasy XI is a numerical value informing about estimated power of your character. The higher your level is the more powerful your character can be. To level up, you need to receive the proper amount of experience points.
Experience in FFXI can be obtained through defeating monsters, completing quests and taking part in battlefield and events. Once a character is dead it loses part of its experience progress. Each job has separate experience points. That system makes maxing out everything you want quite a challenge.
Once a job receives the required amount of experience, its level increases, thus making it stronger. Exp can only be earned or lost by the job that is currently set as the main one. The base level cap is 50, but by completing Limit Break quests you can increase it to 99. Looking for well-developed FFXI account? Or maybe you no longer need yours? Check MMOAuctions! The only website where you can put offers with FFXI Account and trade with players worldwide!
Before placing an order, make sure that the server on which the account has been created is good for you. There are different servers for different regions. It's usually the best to pick one based on geographical proximity. Are you interested in FFXI accounts? Buy one now at MMOAuctions!
This is the list of active FFXI servers: Bahamut, Shiva, Phoenix, Carbuncle, Fenrir, Sylph, Valefor, Leviathan, Odin, Quetzalcoatl, Siren, Ragnarok, Cerberus, Bismarck, Lakshmi, and Asura. Purchase a Final Fantasy XI account today!
Join online trading at MMOAuctions
You can easily buy and sell virtual goods at MMOAuctions. It's a marketplace for gamers. Becoming one of the registered members might be a great way of making some extra money by getting rid off some in-game assets that you don't need anymore. The registration and posting offers is absolutely free and we don't collect any provisions from your deals. All you need to sign up is an active email address or a Facebook, Twitter or Google+ profile. Then log in and enjoy the online trading! Get started now and get even more fun from playing your favorite games!
If you want an account for another game, you're in the right place. At MMOAuctions, you'll be able to find FFXIV accounts, WoW accounts and much more! Virtual goods for all the top MMOs are available at our site!
There are plenty of in-game currencies bought and sold at MMOAuctions: FFXI Gil, WoW gold, SWTOR Credits, FFXIV Gil and much more. Players are also buying and selling in-game goods related to over a 100 of most popular online titles, such as: World of Warcraft, EverQuest 2, Guild Wars 2, Star Wars The Old Republic, Final Fantasy XIV, Lineage 2, Path of Exile, DC Universe Online, EVE Online, Blade and Soul, Summoners War, Maplestory 2, League of Legends, Counter Strike: Global Offence, Runescape, Heroes of the Storm and many more. If you're not intrested in buying, you can sell FFXI, or any other online game goods!
To increase the safety and security of online transactions we introduced the Scam Killer. It's a database that contains the contact information of known scammers. We recommend checking every trading partner with this tool. All you have to do is typing their e-mail address and/or Skype ID and check if anything pops up. At MMOAuctions you can buy accounts, sell accounts and other goods for FFXI and tons of other games. Before placing an order, set up the payment and delivery with your seller. Stay safe and secure with Scam Killer! Make sure to change the password after buying the account!
Final Fantasy XI
You may ask, why should I buy these accounts? Final Fantasy XI is the first MMORPG in the beloved Final Fantasy series. It was developed and published by Square Enix. The game has been released in 2002 for PC, PlayStation 2 and later Xbox 360. It was one of the first MMORPGs available on consoles and thhe first title of that genre for Xbox 360 (the PS2 and Xbox 360 have been discontinued in 2016 though). Final Fantasy XI is an extremely important title in the history of MMORPG genre. The game became a hit and it's being played for many years and there are no signs of stopping anytime soon! Most of the new MMOs can't harness the amazing magic of older games and many people go back to the classics.
The game is set in Vana'diel, a high fantasy, magical world full of distinctive regions. You can visit Sky, Sea, Abyssea, Dynamis and other memorable locations. The players have to overpower their characters' weaknesses and stand together with other races to face the looming threat of the Beastmen. Of course, the game offers much more than just following the main quest line. Players can enjoy plenty of dungeons and master trials, visit various areas, complete side quests and missions, as well as take part in fully engaging activities like Voidwatch, Ambuscade, Monster Rearing and combat in various PvP modes. There's also a possibility of playing the beloved Final Fantasy card game - Triple Triad. The options are limitless!
You can loot plenty of items, including Company Sword, Black Belt, Light Staff, Epona's Ring, Armageddon, Orpheus's Sash, Beast Helm, Kannagi, Twilight body full set, Nares Saio set and different kinds of rare weapon and armor pieces. You can also advance your character by collecting Merits.
Besides picking between male and female character, there are five races to choose from: Hume, Elvaan, Tarutaru, Mithra, and Galka. They all have different base statistics which makes optimal for different kind of jobs. There are six standard jobs available at the beginning of the game: warrior (WAR), monk (MNK), white mage (WHM), black mage (BLM), red mage (RDM), and thief (THF).
Furthermore, after level 30 by completing certain quests, players can get access to 16 more jobs, which are: paladin (PLD), dark knight (DRK), beastmaster (BST), bard (BRD), ranger (RNG), samurai (SAM), ninja (NIN), dragoon (DRG), summoner (SMN), blue mage (BLU), corsair (COR), puppetmaster (PUP), dancer (DNC), scholar (SCH), geomancer (GEO) and rune fencer (RUN). Each job has a unique skill set that allows them to fill a different niche and play certain roles in a group with the highest efficiency.
Players can also learn some of the non-combat crafting professions. They are: alchemy, bonecraft, clothcraft, cooking, fishing, goldsmithing, leathercraft, smithing, woodworking and synergy. Players can equip different kinds of gear and weapon. Full body armor consists of these parts: shield, head, neck, body, hands, waist, legs, feet, back, earring, ring.
The game received multiple expansions and content packs available to download for the players ver the years, including: Chains of Promathia, Rise of the Zilart, Treasures of Aht Urgen, Wings of the Goddess, Seekers of Adoulin, A Moogle Kupo d'Etat, A Crystalline Prophecy and A Shantotto Ascension. Get a piece of the old school action and buy FFXI accounts now!
Sign up now and start trading with other players at MMOAuctions!