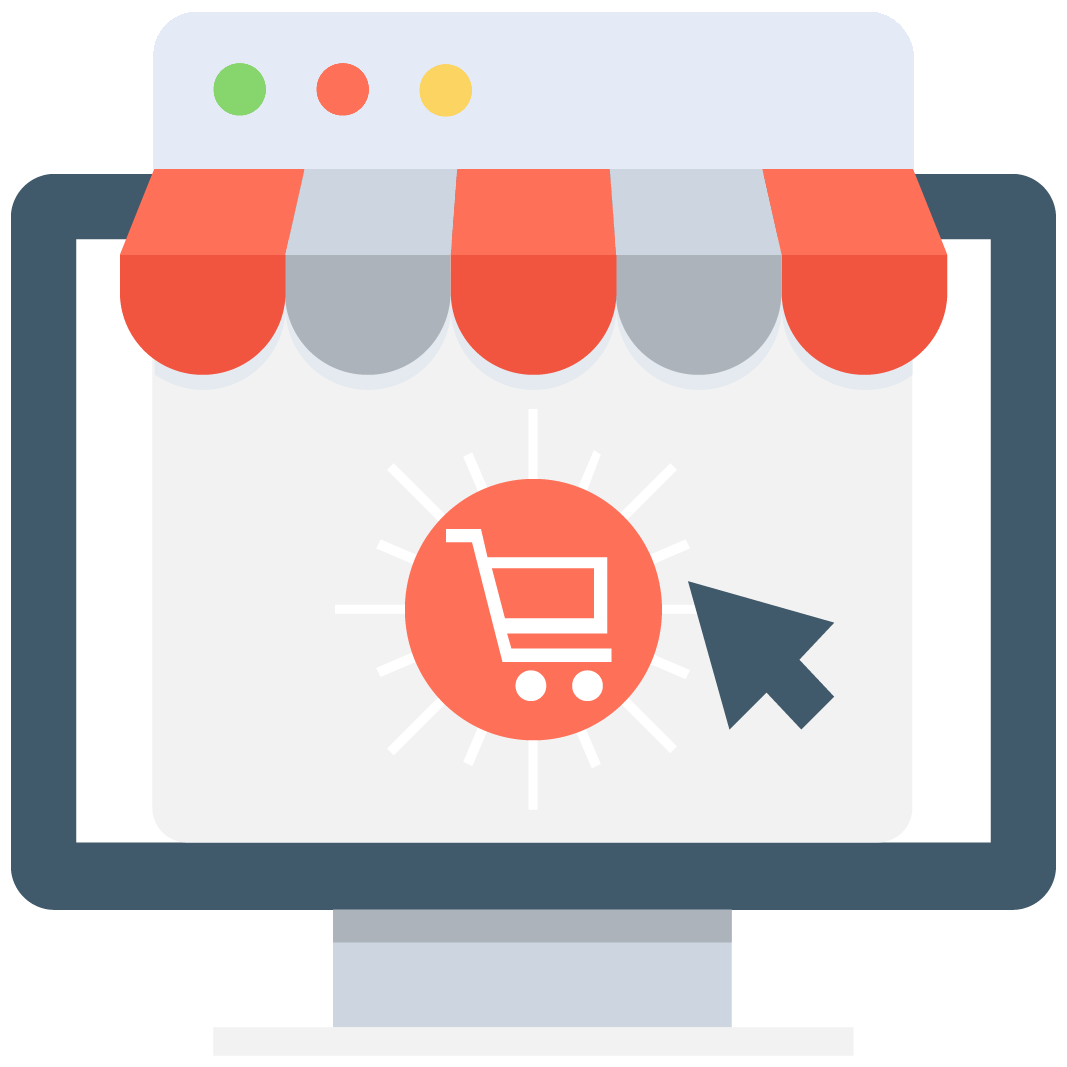 Enables subscription for selected game or server that notifies you via email/push notification every time when someone adds a new offer.

18383

18383
GTA V Accounts
Grand Theft Auto V is an action-adventure video game played from either a third-person or first-person perspective. It was developed by Rockstar North, published by Rockstar Games, it initially released on September 2013 for Playstation 3 and Xbox 360, then on November 2014 it became available on Playstation 4 and Xbox one, and finally on April 2015 Microsoft Windows users got to play this fabulous video game.
Players can do various things in GTA V. To progress in the main story, to push the plot further players have to complete missions - linear scenarios with certain objectives to fulfill. These missions are really diverse. You will steal cars, plan out heists, assassinate people, take part in drug distribution, torture hostages, steal planes and other aircraft vehicles, follow damn trains and so on and so on. Outside of missions players are able to freely roam the open world presented in this title.
There are lots of activities that should satisfy each player. You can go hunting for deer, go to the cinema, play various sports like golf, tennis, darts, drug yourself into becoming an animal (literally you will be able to control animals after using a certain drug) and roam the world as a dog or a bird, crash your vehicles and jump out of a speeding car for some sweet ragdolls, fly a jet or a helicopter, rob a store, dive underwater and explore the raft, and spending your money on very obedient women. Or you can spend some time with Michael's wife. But we do not recommend it. And of course you can cause mayhem and chaos, just shooting through civilians, running away from police, and murdering incoming waves of police, and military forces, just to respawn in a hospital and do it all again.
The Setting
Everything happens in a fictional city of San Andreas, that was based on Southern California in USA. The story focuses on the story of three criminals that contrast with each other when it comes to their characters. Michael Townley, a well-off criminal that is being haunted by his past mistakes, living through his life with disloyal wife and spoiled kids, Trevor Phillips a sociopath with psychopathic tendencies, that does cruel things to people, even though he is aware of his actions and sometimes feels guilty about them, and Franklin Clinton a young and ambitious man, that wants to live and die for something that would matter in a larger scheme. These three arguably good men try to make it big in criminal life, only to realize that they are but pawns in a larger chess game that's being played by powerful men.
GTA 5 is the first game in this series that introduced players to 3 playable characters, that can be switched between each other during free-roaming parts of the game and during missions. While it was something new and absolutely unexpected, even disregarded in some instances before the game released, as it's hard to make even one character's story interesting enough to attract players for longer playthroughs, and creating 3 different characters with their own stories, characters that can interact with each other. Rockstar North succeeded in that field, and we've got three amazing main characters that will surely be remembered for a long time.
Why is it so popular now?
While the game has been out for almost 6 years and was popular ever since, nowadays people come back to the game for the online content. There are lots of GTA V online servers where you can have fun with your friends and strangers. Lately, roleplaying servers are near the top of the games on streaming platforms, as the possibilities that Grand Theft Auto 5 provides are very vast and promising in their nature.
Seeing what happens to the game 6 years after its release, GTA V definitely won't die in several years, as it has one of the best engines to play out real-life scenarios. People just join Role Play servers and lead their second lives, as criminals, officers, soldiers in military units, doctors, as middle-class honest working people for some reason, etc.
In our opinion, this is definitely the best time to start playing GTA V, if you haven't found time for that in the past. And if you've played it, and ditched it at some time there won't be a better time to join in again and play with other people in Grand Theft Auto Online. And while you could buy new fresh accounts from the official shop or websites, why should you start basically 6 years behind?
Buy GTA V Account Here
Getting resources to use everything that can be accessed in GTA 5 Online takes a lot of time. And time, in our opinion, is the single most important resource that matters. The money we will spend, our belongings will break or we will lose them, while everything will crumble - Time was, is and will be ours, and the time we used for things we enjoy will never be lost.
It shows nowadays when people don't have time for themselves. Everything is moving so fast and we are all forced to quickly adapt, there's school, there's work, there's social life, our duties, partners, our children that we have to raise, parents we have to look after. There's little to no free time in people's lives, and it decreases each year. It's harder to find time for things that we like as we need to spend it on other resources and actions.
Imagine this. You get a new fresh GTA 5 account, you hardly find time to play it. You get up early, get your children to school, go to work, come back, take your children back from school, do some housework, then maybe you get a chance to socialize with your friends (which has a really low chance of happening in adult life), then you come back, and you end up having about one hour left before you have to go to sleep so you don't wake up as a zombie the next morning. And that's one of the many cases, and it's not the worst. Sometimes people have to work two jobs at the same time, having no social life whatsoever. It is truly depressing. And if you find a chance to play on your new account you have to do so many tedious things to access everything that a game has to offer. It feels like a chore. Why does that happen?
GTA 5 introduced a rank system that is heavily tied to what you can access in the game. You can do many things to increase it, you can complete certain missions, kill players, collect special cars, etc. With increasing rank, players will slowly gain access to special game-modes, better weapons that they can use in online missions, more customization options when it comes to their characters and account, new missions and more. Which means that to access everything that this fabulous game has to offer - you will have to spend a lot of time to get to use these things.
Why should you work for something in-game if you are already working for so many things in your real life? If you want to join in, and enjoy the game content to its full potential, then buying the account is definitely the best choice. Find an account with a high rank, and a large amount of GTA 5 money in the bank and jump straight into the action!
Get Your New GTA 5 Accounts Here
MMOAuctions is one of the best websites in this business if you want to purchase goods related to online multiplayer gaming. Our offers have tradeable content from over 150 games spread across 1000 categories. Here you will be able to purchase things like Accounts, Power-leveling, Coaching and Boosting Services, In-game items and currency, Unban Services, Cheats and so on. It's completely secure and protected, there are plenty of cheap services to choose from, that will reduce the hours you spend on in-game chores, and more time on spending gold, and living through epic stories with original and powerful protagonists of your own story in an instant.
We've looked into everything that a potential customer might be concerned about and we tried to perfect it in a way. And how we've done that?
The most important thing - safety. Environment, where you have to pay with real money to get online in-game goods is not safe, it doesn't belong to the safest of places, but we've made sure to ensure the that safety is at 100%. We introduced Scam Killer. This advanced system lets you check if a provider is trustworthy, and if he was affiliated with any scams in the past. Scam Killer takes intel from the past transactions, gathering information from Discord serves, Skype calls, and Facebook messages So you can type anything related to your provider, Nickname, email, payment email, Skype ID, IP, etc. If this person had done at least one scam in the past - you will know about that, and it will be up to you to decide if you want to purchase from this person.
The second thing - contact. MMOAuctions is an user-driven Auction-House-like so you need to have a handy communicator that lets you communicate both with MMOAuctions team and with people that sell their services. When it comes to our team, our Support is live 24/7 and if you have any issues with our site, or some suggestion you are free to sound us a direct email or a support ticket. When it comes to communication between providers and customers - our Website has a handy Live-chat, through which you can contact with each other.
Communication between a seller and a buyer is really important, especially when it comes to timely renting the account for Boosting or Power-leveling services. Just for safety, you two shouldn't try to access the account at the same time, as it can get the account banned, so through the Live-chat you two should be able to negotiate the terms, and if Boosting service will take more time than it was stated in the description, you will be able to talk about that to, maybe even negotiate a better price, new terms, and things like that.
The only thing that we don't look into is the price of the service and how people distribute their things. Prices are set by providers, and ways of distribution are dependant on them as well. Some people will price well below average, some prices will skyrocket just because, without reason, as a choice of someone who sells it. It's something we can't change, but with so many products and people on our big little Auction House, and market-place website - you will surely find exactly what you're looking for, for a decent price. The only downside - you can't pay by cash, even during sale. No way to unlock it. One thing in certain - this website - it's one in a lifetime. Become a star of your story with the best account and stats possible.
Sell Your GTA 5 Accounts here
Most gamers that love gaming have always dreamt of making money through playing games. There are multiple ways of making money through gaming, whether it's professional gaming, tournaments, selling your skills and knowledge through various ways that involve playing games. It's becoming more common in the society, and it's one of the greatest times to start doing that before it either blows up or dies. It's a perfect time to get accommodated and learn some business to be the best version of you possible. Let's take a look at this amazing view.
There are lots of ways you can sell gaming goods on our website. If you have the skills and lots of time, and enjoy doing the same things over and over again where you can just turn yourself off, you can provide Boosting, drop rare items and sell them or provide Power-leveling services. If you have the knowledge and you can pass it to other people easily you can become a Coach and sell online coaching sessions, and teach people how to play the game on a basic, intermediate, advanced, maybe even on a professional level! If you are skillful in negotiation and bargaining, and your writing skills are top-notch, you can provide unban services and help desperate players come back to their favorite games without them losing lots of progress. And if you have some spare accounts, fresh, or leveled up, with some currency (like silver, gold, coins, dollars), or rare skins you can sell them for a good price here. You will find your niche guaranteed, and then - it's just all about proper delivery.
But why should use our website? Well, there are a few good reasons. And you will truly appreciate each one of them. The most important thing - pricing and money. You are here not only to have fun playing games and providing for other players, but you are also here to make money. When it comes to pricing - everything regarding to your auction can be fully crafted by you. Which means that you will be able to set your own price, own description title, and picture, so you can do everything in your might to attract new customers. No restrictions when it comes to pricing, but of course if you set your price too high you might be overshadowed by other offers that are more accessible.
When it comes to making money - the reason why we are the best website in this business is that in our terms and services we do not include any hidden taxes or fees on your auctions. The price that you set - this price you will get. That is right kind Sir (or Ma'am), every penny from the transactions will go straight into your paypal or bank card pocket.
Do not wait any longer
Buy GTA 5 Accounts Today!
Do not fear purchasing online gaming goods, especially on our website, as we focus heavily on security. There's no chance you'll lose your belongings or money as longs as you play by the rules and use everything with thought. Join our growing community today. Buy, sell, and trade online multiplayer goods and skills to help you prosper in some way or another. Please take your time and write even the shortest review in regards to our service.
We appreciate all the feedback we get. Positive feedback shows other players that we are credible and trustworthy, therefore our website bring more people to our trading community, and negative feedback shows us flaws in our website that are not yet quite there. We would love to create a perfect platform for all gamers to trade between gaming goods and gaming knowledge. MMOAuctions is completely user-driven and we would like to make everything as convenient for our clients as it is humanly possible. And if there are any problems and suggestions - we will reply to it.
There are many other titles that you can sort, and search through on our site: Fortnite, Archeage, Pokemon Go, Elder Scrolls Online, Rust, World of Warcraft, Overwatch, FIFA, League of Legends, Fallout 76, Rocket League, Dungeon Fighter Online, Final Fantasy XIV, Path of Exile, Destiny 2, PUBG Mobile, Escape from Tarkov, Black Desert Online, Division 2, DotA 2, Fifa Mobile, Clash of Clans, Clash Royale, Lords Mobile, Runescape, Blade and Soul, and more, even some less popular, yet legit titles.
If you find some time please rate our website too, as it helps us grow, so we can reach out to gamers from all over the world. And there are lots of gamers on a list of potential global traders. We have old games and new games and new ones are always coming so everyone will find something for themselves.
We hope that the things that you will experience on our website will be satisfactory to you. Follow us on Twitter and join our Facebook, sign up, select your niche, and pick your order, or trade away in a reliable way on MMOAuctions.com. Good luck in your trades.
All rights reserved. Copyright: mmoauctions.com