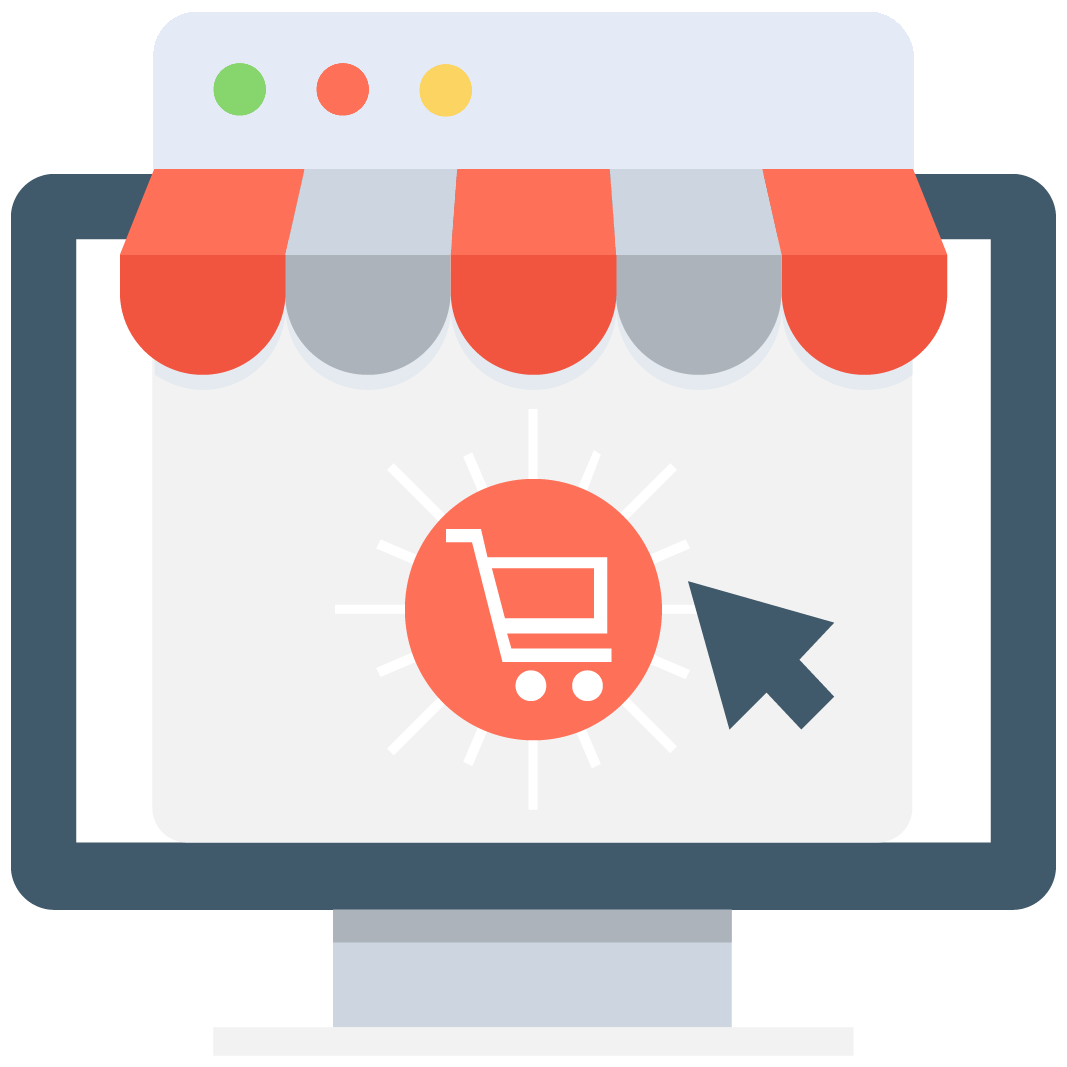 Enables subscription for selected game or server that notifies you via email/push notification every time when someone adds a new offer.
We have no offers matching your request. Add an offer now and find yourself at the top.
Add offer
MapleStory Power leveling
Purchase Maplestory Power Leveling Today!
Leveling in Maplestory is a huge part of in-game content. As you level up your characters, they will advance, getting access to various exciting and powerful subclasses, harder grinding spots with more powerful monsters, and harder bosses that will grant you better loot. Check the best MapleStory Power Leveling offers.
Why you should Power Level Your Account?
MapleStory, while being quite special in its core - is still a classic South Korean Massively Multiplayer Online Role-Playing Game. What does it mean for the game? This means that a lot of activities that are the most enjoyable thing in this game, and character add-ons will become available for you as you progress further with your levels by grinding. It's a huge part of almost every Korean MMORPG. Gladly - developers from Wizet managed to make grinding enjoyable in this game thanks to the unique art style, flashy and beautiful skills (including the whole link skill category), and the skill required to handle the strongest enemies in this game without collapsing due to the amount of damage taken during encounters with monsters and more powerful bosses (looking at you, Pink Bean).
Therefore through leveling up you will unlock more and more content. Visit new locations, fight another boss, kill new mobs, see new sceneries, visit another castle, collect new items, discover more maps and locations and even find out something new related to your characters. You see - MapleStory truly reinforces the idea of pursuing maxing out every character, with lots of character slots available for each player. With over 40 classes in the game - it would've been a shame to limit players in choosing which one should they play. MapleStory invites you to experience every class in the game by granting you various passives that can be accessed on every character you have. The more characters you have a higher lvl the more powerful your every single character will become. And with so many players active nowadays - you will always found hundreds of enemies and players to fight against in some way, or compete with. Get from the Training Forest to higher tiers of Knight District with the MapleStory power leveling bought at MMOAuctions.
Nowadays people became more and more impatient. As the world is moving fast people are forced to move fast as well. We need more things, and we need them now. Each person, young or old will have lots of things pulling them away from things that they want to do. There's no time to relax sometimes, and even if we find some time for it - there are many activities that we have to commit too. There's school, homework, our chores, your nine to five job, your career, your children, your social life, even your sleep which sometimes you have to sacrifice to do things that you want to do. We spend time on doing things that do not contribute to our happiness in a larger scheme.
So what else can you do if you want to enjoy the game that you play, and not spend your entire free time (if you miraculously find some in your day-to-day life) on committing to hours of a mindless grind just to experience the fun part of the game? Obviously, you can google some useful leveling guide, but there's no way to exp up from level 1 to level 200 faster than with power leveling services! Just choose the correct server option, find an offer that suits you and here you go. Then contact the seller to set up payment and delivery. Save yourself long hours and even days of grinding! Get someone to train your account instead.
Best Website For Sellers
If you are looking for the most perfect website to offer your in-game services for everyone then you might've come to the right place. Finally, turn your pure love for games into a decent income of money. We made it possible to do that reliably with safety. Here on MMOAuctions.com, we give you all the tools necessary for the healthy service selling and its development.
Every offer you set up on our website can be fully customized by you. You can do your thing YOUR way. Set up your own title, description, and picture to lure clients in, and provide a good service to get good rates. Create a good name for yourself, make your clients remember the highest quality of your services, get great reviews and slowly rise to the top. You can create an account with youremail address, log in and post the offers without any fees whatsoever.
Everything you offer on our website is your choice. It's also your skills, and your money that you've worked for very hard. This means that we don't have any say in what you make. Set up any price you want. As long as you fulfill the terms discussed between a provider and a client - you will get every penny from the price that you had set. Our website doesn't tax providers. There are also no hidden fees. The price you set - this is the price that you will get after you've fulfilled your duty. Get a good rate and make some easy cash by trading at MMOAuctions!
Best Website for Buyers
As long as you are looking for in-game goods and services related to gaming - you are surely looking for an Auction House that is safe, trustworthy, accessible and legit. Let's then explain every part of these uncertainties. Search through the posted offers and find the perfect one for you!
MMOAuctions.com is a professional website created by gamers. What we tried to do, is creating an Auction House-like website for MMORPG gamers willing to trade things that can be used by gamers to gain in-game advantage or in-game goods.
You can find many reviews about our websites created by satisfied customers and providers that have been using our website for some time. We are very accessible for all types of gamers, as we allow lots of in-game services to be offered on our website. Here, you will be able to purchase Maplestory power leveling for your account, boost your in-game statistics, buy accounts with powerful characters, buy the perfect rare item for your character, hire a coach to show you the ropes of a certain game, get some gold for your in-game purchases, or hire people specialized in writing so they can help you unban your old account. You will find everything here.
What do we mean by everything? We offer services for over one hundred and fifty games, old and new. As long as these games are somehow related to the MMORPG genre, allowing players to spend time on their account to improve and compete with other players, and trade some goods within the game - we should have each title like that in our roster. Over one thousand categories are spread across 156 games, so you will surely find something for your liking. As MMORPG titles are coming out, our website will be updated with new content. The list of titles is long and it includes: Elder Scrolls Online, World of Warcraft, MapleStory 2, Dragon Nest, Black Desert Online, Path of Exile, Dungeon Fighter Online, Arcane Legends, Star Wars: The Old Republic, Blade and Soul, Heroes of the Storm,
Okay, now let's talk about safety. Our security measures prevent any scammers from providing for our customers. While some scammers are removed automatically, and we do everything to keep them away by removing everything manually - our Scam Killer system allows you to personally check if the person you are going to purchase goods from is trustworthy. Just type in any piece of information about that person - nickname, Skype ID, email, payment email, even IP address. If that person was ever affiliated with any scams - this system will spot it and let you know about it. If that person is absolutely clean - you will be notified as well. Within our website - you are absolutely safe. Buying in-game content doesn't require browsing a suspicious forum anymore!
After your payment goes through you will be able to contact your provider through our handy Live-chat. Communication is the key when it comes to boosting and power leveling, since if you both somehow manage to connect to your account when it's already logged in - your account might by banned. To ensure the safety of your account and in-game belongings - keep in touch with each other through our Live Chat. Not only that - if something doesn't go as planned, and your provider doesn't manage in boosting you to your required rank in time that is specified in the offer - you will be able to either communicate or discuss the new terms of your agreement. Follow our site for the best offers and check our blog for news and guides that can help you learn a thing or two about various MMOs.
Game Description
MapleStory is a free-to-play massively multiplayer online role-playing game, wherein a very inviting 2D side-scrolling world, you will meet new wonderful friends, form up a powerful guild, and join the higher cause of crawling through dungeons, fearlessly fighting powerful bosses, doing various daily quests and hunting for the hardest achievements, to become the best and most respected pack of players in the game. Let's not forget the legendary music theme. This title was developed by a South Korean company Wizet, with Nexon as the main publisher for regions like South Korea, Japan, North America, Thailand, and Europe. The game released on April 29, 2003, in Korea, in the next four years it became accessible for players from China, Taiwan, South-East Asia, North America and Europe, with the final release of Thailand on October 31, 2017.
In this game, players will traverse through a magical place known as Maple World, defeating powerful monsters, developing character skills and abilities, slowly mastering your own class with which you can relate, meeting interesting people and most importantly - slowly developing powerful bonds and forming long-lasting friendships with your fellow guild members. For players can interact with each other in multiple non-hostile ways. You will be able to form a guild. You will band together in a party to crawl through dungeons, hunting monsters and powerful bosses, sharing the loot, and selling it to other players through the trading system.
MapleStory has no specific goal and it's up to you to set your goals and fulfill them as best as you can. You are a normal Maple World citizen, you are not a powerful hero from the prophecy, you are not meant to defeat the greater evil lurking in the corners of this land. You are a character in the world that will try to improve. You will level up, get better items, get your unique look, unique appearance, you will slowly master your class, learning the ropes of many classes available in this wonderful game, to become the best.
You will start your journey with a Beginner Class. And then as you level up you will be able to choose different subclasses at various stages of the game that will enhance your gameplay in unspeakable amazing ways. Every player will find something for their liking, as every character will be able to get new skills and statistics at levels 30, 60, 100, and 200. There are over 40 unique classes for you to choose from.
Even though the game is really old, the graphics can still be quite breathtaking, thanks to the wonderful and unique art style, with an amazing environment and monster design. Everything that you see feels like it belongs like everything is exactly where and when it should be. After you get started, you'll see that the skills that your characters will gain as you progress further are super flashy, and their animations are amazing making it a great grinding game, where even compelting quest after quest is interesting.
The game is one-of-a-kind. Point me to a good side-scrolling MMORPG that has as many fun mechanics as MapleStory has. You won't find it anything like that in any other game. The game is original, unique, and it can make you stick to it for long hours thanks to amazing gameplay, friendly and competitive community. Players can play on the global server (GMS).
The game is light-hearted and super fun if you know what you are doing, and you band up with people who have similar goals to you. While you can get into this game alone without any prior knowledge on systems and activities - it's highly recommended to read some guides and find someone who will be willing to lead you through the game, so you know what in-game activities are worth taking part in, meaning that you don't waste your time doing something that is not worth it in a higher spectrum. Higher level account makes Meso farming much easier too!
Do not wait any longer Maple Story Citizen. Purchase Maple Story Powerleveling Today, and finally experience the game to its fullest potential. Get all of your skills, unique passives divided between your powerful characters, and form a massive guild to dominate other players in the friendliest of ways, as we should respect each other, and of course due to lack of PvP content in the game, as it is hard to balance. Nonetheless, the content is plentiful and you will surely find something for yourself. Make your purchase and let's meet together on the battlements of Maple Word. With Maplestory 2, the game got an interesting prequel, that actually became a reboot.
All rights reserved. Copyright: mmoauctions.com