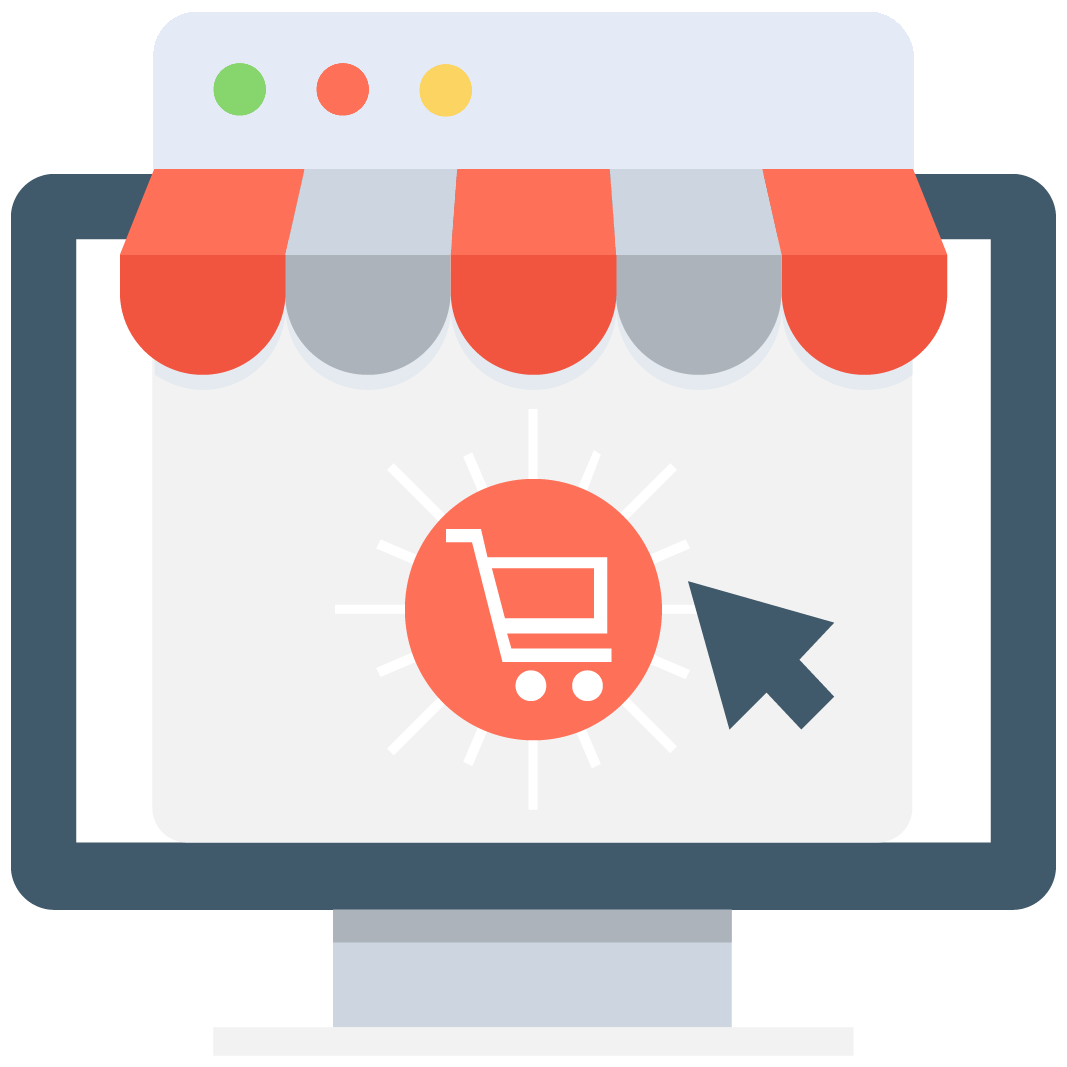 Enables subscription for selected game or server that notifies you via email/push notification every time when someone adds a new offer.
We have no offers matching your request. Add an offer now and find yourself at the top.
Add offer
Escape from Tarkov Items
It's not hard to see that Escape from Tarkov, made by Battlestate games, is a game for true veterans of realistic First Person Shooters. Its mechanics are complicated. There are lots of systems that will dictate how the encounters will play out, and the overall experience is somewhat risky. Players are forced to use items from their own inventory, to gain more items, with a considerable risk of losing everything they've brought to the playing field.
Every player has to go through it, so everything balances itself out. Players who bring close to nothing can play risky, possessing weak firepower, and almost nothing to lose. Those who bring their big guns, on the other hand, will play more carefully, using various tactics to prioritize survival while having weaponry that allows them to take care of any hostilities in a matter of milliseconds.
To do anything of this sort of things in this game, and to have fun on top of it, you will need some way of acquiring gear, online cash - robules, eur, dollars, ammo, and special secure containers so you fill up your stash fast. Some people will prefer to do everything by themselves during a Raid, killing players and taking their equipment. Some will prefer the scavenger way. They will wait for enemies to fall, to then scavenge whatever was left after someone killed an enemy and looted their carcass. Some will prefer to do quests and gather items, to exchange them later on, or sell them, to have efficient funds to purchase some top-tier items, a weapon, armor of a better type and level, and even more stuff off traders. And where would you find some ultra-rare quest items in the first place? It's hard to find them, and some of them are extremely expensive on the Flea market. You can buy Escape from Tarkov items right here. And think about cases. C case, Gamma case, it's a serious money case, over a dozen million roubles, sometimes even double on the flea market on each server.
And there are multiple things that are not only hard to get, but they are also extremely needed for convenience and inventory space. For example, 2x Gold Skull Ring, which is extremely hard to find will be needed if you want to get a special case, that takes 6 slots in your inventory, but provides 49 in exchange. Let that sink in. Anyone who has player Escape Tarkov and extracted some goodies back safe, knows how hard it is to hoard stuff for later with your starting inventory space. You don't have to hide only your usd roubles and euro in this container, you can also stuff in some other things. You cannot miss on some good old inventory space, especially when it doesn't require a key. Thanks to those boxes that can contain a lot of items, you will be able to hoard a lot of good stuff for later, when you feel more confident, especially when you are preparing for a lab raid with blue + red keycard for a few days or so.
There's, however, one additional way not mentioned in Escape from Tarkov. And it's to purchase pieces of gear or any item in the game - from other players, instead of your search and sniping items off a bot-infested Flea Market. And you can easily do that through our website - MMOAuctions.com. So order some EFT Items right here. Everything is here for your needs, all you have to do is look around at the right time, as some offers tend to get old pretty quickly.
Purchase Goods on MMOAuctions
First and foremost, you should find a reason before you make use of our store, even if things here are cheap. Because why exactly would you purchase in-game items for real-life money, if you can acquire them in the game, maybe even from one Factory run? Check the data, you can find lots of valuables that you can pur in your storage in a factory, as long as you kill the right players. And there are a few reasons why farming them in-game will be more complicated than that.
If you want to focus on hoarding items, you are most likely just starting. Some players have played for hundreds, maybe even thousands of hours. And this game is just like ARMA or DayZ. The learning curve is very stable, but it will take a very long time before this game gets under your skin. It will be required if you want to pose a challenge during Raids. Weak early game armor and weapons will not make that easier at all. If you start with beginner skills, as well as beginner gear, you have close to no chances on a battlefield. Better items that you bring into the playing field will make this much easier, also allowing you to learn quickly about the game, as you will kill more and die less.
And even if you are already experienced, and have a bunch of items, nothing hurts to get more. Keep in mind that not every player will show up during a Raid with their best gear for you to loot off them. And if you step into the fight with your best gear, it seems like it's not worth it at all. So maybe it's the best idea to go for mid-range weapons, so you can always have the advantage of having more possibilities to play a bit riskier. Reason being that you don't feel the fear of losing your most valuable stuff.
Another thing is your gameplay time. Escape from Tarkov is a game similar to DayZ, for one simple reason. There are a few barriers you will have to break through to get to the stage of the game where you can experience the game to its fullest. Even at its current state, where players are still waiting for updates, and a full release of mechanics and pieces of content that devs promised to release (we also hope for a quick delivery), there is a point where you can get the most out of this game. And it's when you've got the gear to compete against the best.
But acquiring such items can take you very long. They can be found in heavily contested locations, or on bodies of fallen soldiers. So no matter how hard you try, in 99% of cases, you will be forced to deal with other players. And getting to the point where you will reliably and consistently contest top-tier items is a long road, as long as you are including certain variables.
It can be a real problem if you don't have that much time to play the actual game. Everybody's got their dues in life to pay. There is work, family, children, more work, more responsibilities, and where can you put social life or gaming in that tight schedule? Most adult gamers have only about one or two hours each day if they are lucky. Even two hours each day, it's not enough to enjoy RPG, MMORPG, or Progression-based FPS games, as you won't be able to unveil their potential. While it may happen, actually doing it requires you to survive through the first twenty to forty hours, so you can start playing the real Escape from Tarkov. You can instead do that by purchasing those items for real money right here, getting a major kick-start right away.
And where there's money - you will need security. It's not a coincidence that our website's security measures and safety are top-notch. We know how important safety is. It is why we tried to perfect it. How did it go?
Well, scams do not happen on our website. It is because we've implemented a particular addon to our site - the Scam Killer. It's our strongest tool for fighting against scammers. It works like a giant Database, where we have intel about people that committed scams on the internet. This database is continuously updated with new info. While scammers can still register on our website, you can recognize them by typing in a piece of information about a fellow user. Skype ID, Payment Email, and IP Address will be the best. Depending on the outcome, Scam Killer will tell you that your chosen seller is fair, or warn you about scams that happened in the past. And then it will be up to you to decide whether you want to trust them with your money or not.
Our communication between Support and Users, or Buyers and Sellers, is also in a perfect spot. Live chat will be used mainly to contact other users. Through this chat, you will be able to reach your seller reliably. It's quick and efficient, and it will be necessary during power-leveling and boosting. Especially during those services, but also when you want to exchange money for in-game currency.
As for the Support team - they will always be there for the community. 24/7, every day in a year. Things rarely go wrong on our website, but when they do, at least you will know that you will be looked after by our Community Managers in the Support Team. Feel free to ask any questions that are bothering you.
No reason to wait any longer. Purchase items from other players, save the time and start playing Escape from Tarkov like it's meant to be played immediately. With us, you will be basically ready to start your Scav or PMC run immediately with good stuff, so you can play with the big boys. You will most likely have to purchase some key-cards, or a good stock for your weapon. One thing is sure. Your purchases will be secure.
Become a Seller on MMOAuctions
There comes a time in a gamer's life when they have to choose between games and responsibilities. Those lucky ones that manage to connect it somehow live a mostly happy life. And we think it's your turn.
There are plenty of ways of making money by playing games. It's no longer a secret. If you are skilled in one field, and you can and want to pass knowledge to other players, you can create a coaching service, teaching others how to improve. If you love grinding and dropping rare items, you can work on power-leveling or selling in-game stuff to other players. Someone who knows how to climb through ranks easily will find their way in boosting services. On the other hand, someone who knows how to make money efficiently in a game will sell large amounts of in-game currency to people who are willing to purchase it for real money.
Possibilities are plentiful, as there are over 150 games in our roster, and each game has between two to eight categories where you will be able to find your niche. There are even more ways that you can represent yourself through your offers. You can do that in an infinite amount of ways. And that's something that should not be ignored.
In theory, you can provide the best service in the world, but if you don't allow your customers to remember you and your cause, you will be easily forgotten. Proper branding will fix that problem. The truth is, people might remember what you do, but they will remember how you do it. And based on this they will purchase your goods more and more.
Ask yourself why are you doing it, and then - base your presentation with that exact thought in mind. Create your own picture and avatar. Plan your offer description and offer a name. Make something that you will be remembered for, and complement it with master-level service for the gaming community. And you will easily reach greatness as a businessman.
And why exactly here, on MMOAuctions? Well, there are plenty of reasons to start posting your offers right in this place at that exact moment. Our website is still very young, and we're growing at a steady pace, that improves each month when it comes to registered users. If you were to set up your account and offers right now, in a few months, you could've been at the top of the list, with the highest user rating, making you the most reliable seller, with the power to set the prices on the market. Of course, not directly, but the quality and price of your services will determine the ways of other providers after you.
Pricing is entirely in your hands, and so is the amount of money that you receive from your clients. We won't take anything away from you — no fees and no taxes in regards to your offers. Every penny goes straight into your pocket. At least when it comes to us. As we use G2A payment methods, some of them will take some commission from each money transfer, so choose wisely.
Lastly, there are some additional Account Upgrades that you can check out in your profile. You can even upgrade your status by a bit absolutely for free, allowing you to trade more freely with your customers and clients. For more extreme and prestigious bonuses, you will have to pay. Each upgrade will make it more efficient for you to set up and maintain your offers at a high place on the list.
Escape from Tarkov - Game Description
Escape from Tarkov is a mix of games that will surely satisfy any hardcore FPS veterans. It consists of a few gaming components. It has that feeling and mechanics like ARMA. Weapons are complicated. Each one is different, with lots of addons that you will be able to attach to it. Shooting feels different with every gun, even if we're talking about two similar Assault Rifles. Surroundings while quite normal, and not devastated with radiation or anomalies, will give you that S.T.A.L.K.E.R vibe. It's lonely, sometimes empty, and when it's not empty - it's usually filled with enemies that will be hostile. The last component - DayZ Standalone. Since Escape from Tarkov is mainly a survival PvP game, so is DayZ. Take away zombies, and you have the same thing. Lots of looting, even more surviving traversing the land of EfT, and hostile encounters leading to even more issues with survival, basically ending in a thousands of deaths, but moments leading to them are fun.
The game is in Early Access state, with new pieces of content being added as the community enjoys its limits. But that doesn't stop players from having these thrilling moments, that lead to either dying or getting kills and some sweet loot. There are four modes available currently, with a few maps that are not connected, as they work like instances that you have to access from your menu. Players will join game modes known as Raids. Each player spawns on a map with their equipment from their personal inventory that can be accessed from the menu. Players that die will lose the stuff that they've brought into the playing field.
However, if the player doesn't die, instead, he kills enemies, manages to loot some fallen bodies of either players or A.I controlled enemies, and gets safely to the extraction point. They will get to keep everything that they've collected. Next time they want to spawn in, they will have more items to choose from. Currently, this is the only fun way to play this game against other players. As soon as all maps are finished, developers will merge them all into a one giant map, so players can get that S.T.A.L.K.E.R and DayZ feel to the game, through survival, traversing the map, and roleplaying as soldiers left behind in a hostile zone.
All rights reserved