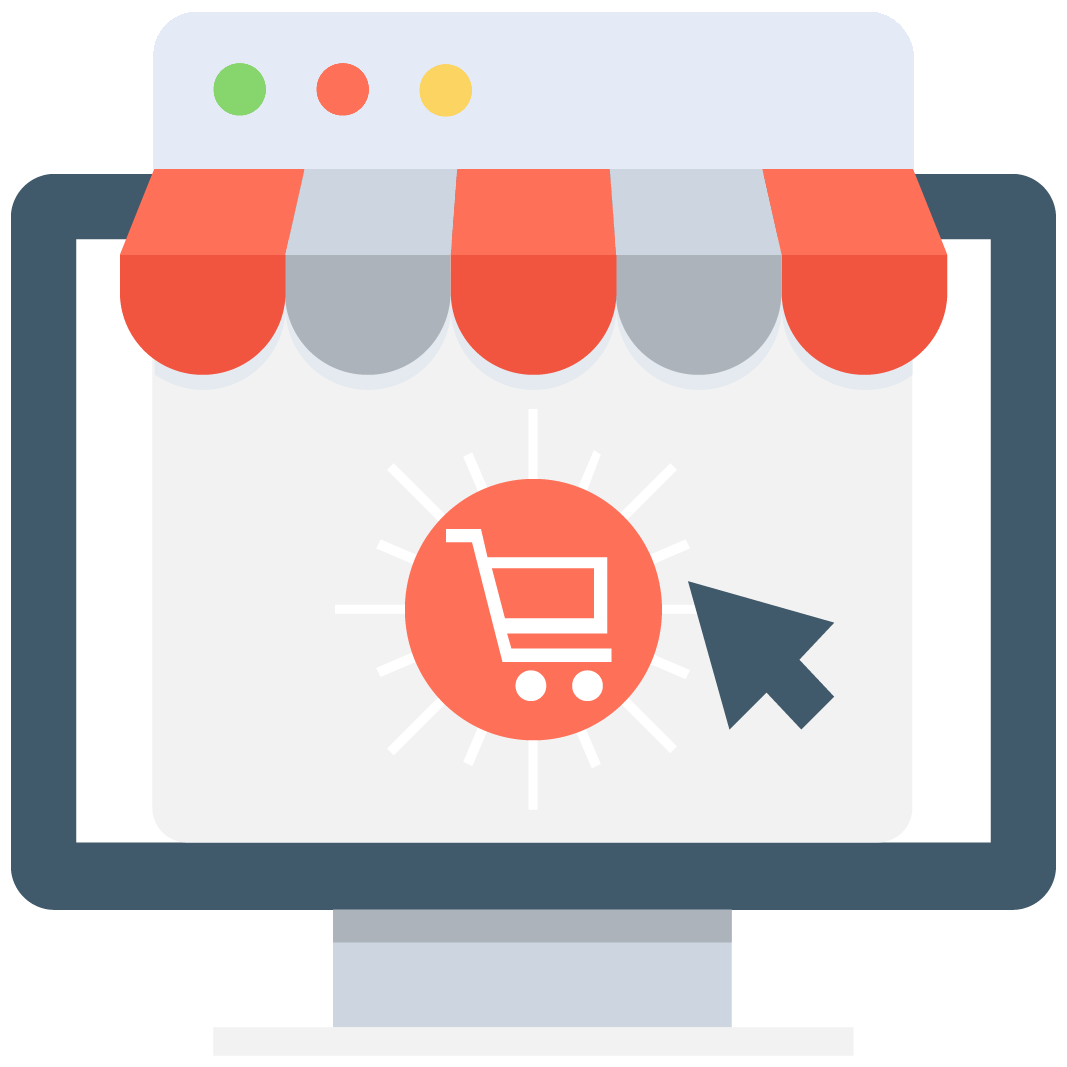 Enables subscription for selected game or server that notifies you via email/push notification every time when someone adds a new offer.
We have no offers matching your request. Add an offer now and find yourself at the top.
Add offer
Escape from Tarkov Roubles
Escape from Tarkov is a simulator, hardcore game for true FPS veteransmade by Battlestate Games. Advanced weaponry and gear customization. Multiple maps filled with hostile enemy A.I. and not-so-friendly player-controlled characters. A game where your most valuable items, hoarded for days or weeks, can be lost by a single well-placed shot. An experience, in which a single bullet whiffing beside your ear, can jumpstart your heart, causing stress and fear of losing your belongings. You will never feel safe. Of course, each player will find some solitude when they visit traders so that they can spend their currency for better gear, ammunition, food rations, and more. Join a private military organization, english-speaking USEC, or russian-speaking BEAR, improve your character through numerous rpg elements, and try to extract yourself and your goods from Tarkov!
Recommended Sellers:

SellersAndFriends - Safe and fast EFT Roubles
Traders are a vital aspect of this game. Peacekeeper, Prapor, Mechanic, Skier, Therapist, you can't select just one. Cuz some of them will low-ball you pretty hard with some items. You will spend as much time in game as you will in your menu, trading and crafting. As long as you want to get your first million, or more. I've been there, so I am sure about that. So there's two of us now. So is the currency that you can use to purchase goods, and Flea Market as well. Without trades, you would have to rely entirely on looting the map, as well as dead bodies, to get the most important parts of your inventory, like gear, magazines, clips, weapons, armor, bitcoin, containers, ammo, rations, tushonkas, crackers, peas, etc. And that's not the most consistent way. For more consistent income of those things, you should visit your traders. Those guys will not only enable you to purchase some goodies. They will also give you quests so that you can acquire some good stuff as well. You will be able to buy everything from them, clothing, weapons, groceries, every utility item or product - everything. Be it russia or english quality. Doesn't matter.
In-game currency can be acquired from quests and looting. There are ways of very efficient farming in the game, that can be found all over Reddit and Youtube. However, it can be tedious, and very risky, since you will most likely farm your Escaoe from Tarkov Roubles as a Scav, or during the Raids. So, in theory, you can spend a lot of time farming as one character to die just before you manage to reach the extraction point. It can break your heart and make you waste hours of progress, just because of a single bullet hitting one of your vitals.
It is why purchasing Escape from Tarkov Roubles for real-life currency, like EUR, GBP, or USD, can be a good idea, especially if you do not have that much time to play the game. Because, why would you waste your precious gaming time on farming, in preparation to play (while still risking losing it while farming), if you should play? It's hard to enjoy the game like Escape from Tarkov if you have to spend time preparing for a serious gameplay. This game forces you to sink in it if you want to enjoy it fully. And it's not hard to do. You only need the proper gear to do so. To get some good equipment, you have to loot it or purchase it off dealers available for you in the game. And while there are three kinds of in-game currency, you can get most things for Escape from Tarkov Roubles. And this is where we come in.
Look for best deals on our server and purchase some in-game currencies for Escape from Tarkov from our website. And no site is better than MMOAuctions. It's as simple as finding our website on your mobile phone while you're playing, choosing an auction, picking a quantity, and you're all set. It's a matter of minutes. Close your steam and youtube, and hop on our store! Clock is ticking.
Purchase Goods at MMOAuctions.com
Somewhere in the universe, friends who loved playing games got busy with business. And while we don't find much time for games anymore, we can still project our love for online gaming through this exact website. We've created an online Auction House, where every player can create a service for a specific game, to provide for other players. By purchasing in-game goods and services from providers and sellers on this website, you are not supporting a giant company that wants your money. Instead, you are helping another player, that does those things from pure passion and love for games. This way, sellers can make a living playing their favorite games, and you, as a customer, can spend more time playing, instead of gearing up or leveling.
Of course, purchasing things like that needs its portion of safety and security. It is most likely your most important concern since you are paying real money for in-game stuff. What's the guarantee that you will get what you paid for? Well, Scams don't happen on our website, thanks to our Scam Killer system. It's a giant database that contains data about scams happening all across the internet in a particular area of gaming expertise. Type in something that you know about a seller that you are planning to purchase from. Their Skype ID, Payment information, Email, even IP Address. Our system would show you if that person were ever involved in any scams. And if they were - it will be up to you to decide if you want to avoid them.
There's also our Live Chat to satisfy your needs when it comes to communication between you and a seller. It's available all the time, and you will need it multiple times, depending on your chosen service. If you choose boosting or power-leveling, for example, that will force your provider to get on your account to level up or boost you. You want to avoid logging in when someone's on your account, the same goes for your seller. If you would - it can end terribly for you and your account, as you will receive a ban hammer.
And if any issues ever occur on our website (they rarely do) or if you want to give us some credit, you can contact our Support Team. It's available for you 24/7, 365 days a year. And under some circumstances, you can always file for a return or a refund. Members of our community never get left behind. So join us today, you can expect fast delivery, cheap eft roubles (or rubles), dollars, euros, even more, in-game cash, various items for a reasonable price, gold. Put them in your cart. It's completely secure.
So don't wait any longer. Buy Escape from Tarkov today, and get some robules eft to kick-start your career as a BEAR or USEC. Delivery time is very short, so you can buy eft, and before it downloads on your pc, you can buy eft roubles, and you will get them even prior to your first scav raid. Place your order if you may, before you end up buying some other service that simply won't deliver what you fell you need within and deserve. In the end, each buyer will find satisfaction on our website, and we will never take these words back. You'll get used to it, no matter the region you're coming from, in every part of the world, with each transaction, in each case, in each amount of purchased or sold goods, you'll want to becoma a part of this constantly growing community.
Sell your Goods and Services on MMOAuctions!
In theory, most MMORPG players would love to play their favorite games all day. While it is a little bit disturbing and unhealthy, especially when you are additionally consuming fatty products, MMOAuctions makes it possible. Create your service on our site and make your dreams come true. Just do it!
Are you skilled at staying on the grind spot for hours on end? Powerleveling and Boosting services might be just the best for you. Do you know some mysterious ways of acquiring a small fortune ever so often? Sell in-game currencies for other players who don't know how to do that. Are you a wimp that likes to apologize to other people, but you also know how to write touching stories? Create a service that will attempt to unban people through negotiations with community managers. You are an expert in a few fields, and you would like to sell that knowledge to other people? Coaching service including being a teacher and a leader is for you. Everything is allowed, you can read about it in our terms.
It is one of the best places where you can make money by playing games. You do not have to search for anything any longer. Because right here, you will be easily able to create your own business. We can give you all the things and tools necessary to do so.
Creating your brand will not be a problem. That is because we have everything that you might need to develop and maintain your identity as a seller, provider, trader, and businessman. You can set up your offers and customize them all to your liking. Develop a style for yourself, make a recognizable name, description, and picture. Give out something personal, individual. This way, you can easily allow other people, as well as clients, to identify you with certain things. It is how you create your identity as a seller and how you can create your brand. Being unique and recognizable can be one of the most critical assets that will enable you to grow as a businessman, someday maybe even an entrepreneur. And you have to start somewhere.
Our website is still growing, and we're expecting a massive boom of new users at some time, which makes it a perfect moment to start making something happen on our website. We're at a point where we are increasing our community count at a steady pace, and the sooner you create your account and post your offers, the easier it will be for you to pop out on top of the offers list with a high rating on your account. And if you are known amongst a bunch of no-name, no-brand sellers in your field of expertise, you can dictate the prices on the market, setting up a high bar for competitors when it comes to service quality.
Be it Escape from Tarko,v of Path of Exile, you will always find a niche for yourself.
What is Escape from Tarkov
Escape from Tarkov is an early access title that is still being developed as players enjoy the early parts of gameplay. And that's the only story-driven part of the game, where players are experiencing a true horror of waiting for each update. This Online Survival FPS game is therefore still incomplete, the only complete thing is the fear of losing your gear, and it doesn't offer the full gameplay experience just yet, but it will in a few or so months or years. Currently, the gameplay itself is based around online Raids with a personal inventory for each player and offline survival gameplay.
There are quite a few maps that players can join with other players to battle against hostile A.I as well as other players. Each player can bring some parts of their inventory to the raid to use it against their enemies. Raids serve currently as the main focus of gameplay and entertainment in Escape from Tarkov, but they also have a secondary point to themselves. Raids are where each player will slowly build up their inventory. During a Raid, each player will be able to kill and loot NPCs, as well as Player Characters, to get some fresh gear that other people brought with them to the playing field or looted them during the process of the current raid. Each Raid map has an extraction point, where people will be able to exit the raid with the things they've gathered to add them to their inventory, to then put them on or exchange them for some good stuff.
Players don't have to spawn with their newest acquisitions, so it's very common for new players to get on a Raid with the cheapest gun possible, search for better stuff, and hoard it. This way, they can use it later in the game, when they develop their skills and abilities. So when the time comes, you can get your best things, and go for even better-geared players, so you can get even better weapons and armor, climbing the ladder, stomping bambi soldiers, and challenging stronger and stronger enemies. Lucky ones will even spawn as Scavs with a card to a laboratory. That's an amazing method to get rich quickly. Guaranteed. As long as you survive, but guaranteed.
If you are looking for tension, adrenaline, as well as intense and lingering thrills in their most perfect form, then Escape from Tarkov is for you. It also depends on the server, as players from Moscov are really aggressive most of the time. Especially in the TerraGroup Labs. It's a great mix of a hardcore realistic shooter, like ARMA, with a constant feeling of danger and sinister presence like in DayZ, and a real dreadful atmosphere of good old S.T.A.L.K.E.R games. Everything here, from the wild to Hostile Artificial Intelligence controlled NPCs, as well as other player's characters, will not be peaceful towards you. You will be in constant threat of losing everything you've taken to an encounter. It is one of the best games if you want to go for some real emotions, high-rate heartbeat, and grief over lost equipment. Because with that, your potential victory will be one of the sweetest things ever felt in your epic, online, special gaming experience.
All rights reserved.