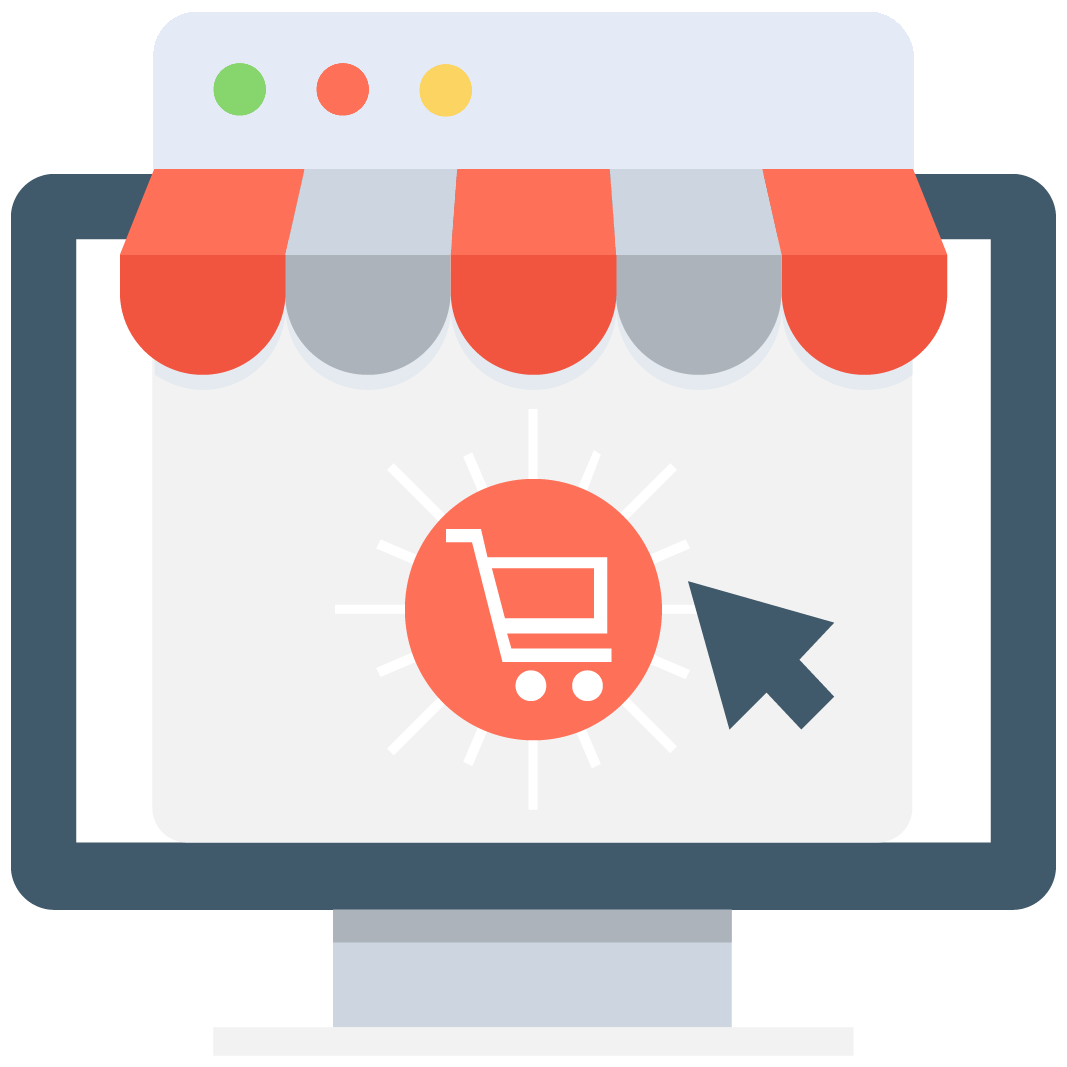 Enables subscription for selected game or server that notifies you via email/push notification every time when someone adds a new offer.

3287

3287
Final Fantasy XIV Power leveling
Grab an all-around developed Final Fantasy XIV account here at MMOAuctions and experience the best parts of the game today! XIV is a next part of one of the most popular MMORPG series of all time - Final Fantasy. Developed by Square Enix and released in 2010, Final Fantasy XIV quickly became what is previously assumpted to be, a well-received MMORPG extraordinaire. After meeting the players' needs, the game started boasting its rich fanbase, while maintaining a pay-to-play concept. Final Fantasy XIV become so successful that even despite a few competitive successors, it is still at its best in 2019!
In game, you are tasked to save Eorra, a continent surviving the dramatic cataclysm brought by an immeasurably powerful demon - Bahamut. Meanwhile, in a hostile empire of Garlean, the land is drown in local conflicts. As a player you choose between various specializations. In that, both Magical and War proficiencies can be promoted within a single character. As for the combat, it is somewhat similar to the classic franchise of MMORPGs, with a clever use of abilities in real time. The gameplay itself focuses on quests completion and in-game world exploration.
So what do you need there more to play? FFXIV Power Levelling without a doubt! Well, considering that the game has been now out for 9 years straight, it all led to a point where the competition is as difficult as ever to catch up. It's almost impossible to reach the top in this game. Regardless the word "almost" is not used there lightly and any of your effort is completely worth the fun and experience that this game has to offer. And FF14 Power Levelling seems like the most reasonable way to climb this high mountain by. Buy FFXIV power leveling services today!
But what is ffxiv power leveling?
FFXIV is a game that's really about the long, but mostly horizontal progression. With FFXIV Power Leveling your dedicated Power Leveler trains your account as you provide him with access to it. Perhaps it does sound a bit scary at first, but worry not, as those specialists operate in efficient and trustworthy manner, while you hold onto a cash deposit. There are however, two things to keep in mind when your account is under ''construction'':
-do not log into your account
-mute your friends
-afterwards change your passwords
And that's that, after their FFXIV power leveling job is finished you will be able to hug all the riches in your account. In most cases, levelling up your account can take up to 5 days at most, while sometimes it can be done as quick as only 2! As for your in-game currencies, the duration of Power Levelers' work is estimated to be done in less than 24 hours. In that, through FFXIV Power Leveling you can also gain company seals, ventures, wolf marks, MGP, anima weapons, mounts, and tribes reputation. Getting all those levels by yourself could be quite tiresome, especially if you want to do it on multiple jobs and classes - leves get boring pretty quickly.
About FFXIV
Square Enix developed and published Final Fantasy XIV in 2010 and after being well-received, this game underwent through major changes and rebranded to FFXIV: A Real Reborn in 2013. Available on PCs, Mac', Playstation, and for this day it managed to maintain a classic pay-to-play model. Since release, the developers released two big expansions - Heavensward (2015) and Stormblood (2017) that brought a lot of new fun content into the FFXIV.
Final Fantasy XIV features a well developed storyline and PVE mode, while PVP is cleverly designed only around specific places. The storyline is constantly updated and expanded by the developers, while players should they like can create or join guilds. Triple Triad, Chocobo Racing, Lord of Verminion and Mahjong are minigames in FFXIV, which only adds to this fantastic experience that the game has to offer for so long now. Players can also form a Grand Company, the FFXIV equivalent to guild or clan.
Your character
At the beginning you must choose a class, that later can be expanded upon. By completing quests, accumulating experience you will be able to gain all classes within a single character, but it will require a lot of time, effort, and devotion. After choosing your class, you then choose your race, gender, clan affiliation, appearance, and server that you are going to play on. However, out of all those choices, your chosen class seems to be the most important factor that will reflect upon your experience in FFXIV. This is highly due the fact the variety of impact that the classes brings to the table. In that, there are 9 following classes that you can choose from:
-a mage with powerful magic that can buff allies and bring enemies to his knees, called arcanist
-a ranged attacker who's familiar only too well with his bow, called archer
-a healer using nature magical forces, called conjurer
-an enduring tank armed only with his shield and sword, called gladiator
-an attacker using melee combat with a lot of speed and damage, called lancer
-an armored attacker wielding his great two-handed axe to bash through enemies, called marauder
-a finesse duelist and melee combat master using only fist weapon, called pugilist
-a master of shadows using daggers and poison to take on his enemies quickly and efficiently, called rogue
-a dark mage dealing massive amounts of damage with his elemental magic, called thaumaturge
Experience of the ffxiv
With that in mind you are then free to go on your journey and earn experience as you go along. Among many things, you should defeat casual enemies and bosses, complete story quests and challenges, as well as take on events such as FATE or Palace of the Dead. Clearly there are many ways to level up or get richer in FFXIV, but all comes to one conclusion - you need a lot of time for all that. That is precisely why MMOAuctions opened the door to experienced gamers who can lend their skills to your benefit and help you progress within the complicated and daunting system. Reaching the endgame is the most satisfying and rewarding experience as then you are the one to set your own rules, do what you want to do, go where you want to go, and most importantly when you can do all that. After reaching level 70, at that specific point and time in the game you will be able to:
-Jump into the enhanced PVP featuring ranking systems for players and modes such as Feast, Shatter, and Rival Wings. Capture, battleground, and MOBA are fine topping to the multiplayer in FFXIV that only advanced players can enjoy.
-Cooperate with other players to play through challenging tires of Raids that require you to not only have a powerful character, but also to think strategically and cleverly in order to beat the game's most difficult bosses.
-Earn amazing rewards upon completion of the Hunt modes. You will play there to defeat specific and one of most elite monster enemies.
-Discover the new storylines within all the classes featuring both PvE and PvP modes. They also include many interesting and rewarding side quest that you will be able to play through and enjoy.
-Tune your character to the furthest of your needs and visual liking. In a good looking game like FFXIV, it is only understandable that you want for your character to look good also. So go after many apparence perks and gear, as well as emotes to have extra fun whenever playing with friends or other players.
-Make use of the housing feature that focuses on decorating your own house. It's currency expensive and demanding in terms of quest completion and your level of crafting skills, but completely worth the effort due to the prestige and mini features that comes along with housing.
In FFXIV you are able to select from several classes, combat and kill ultimate monsters, wonder through map, complete quests learn new skills, level up, earn coins, do party gathering, share company, escape dark dead end dungeons, skip waiting by using mounts on long distances, dive in super fun pvp, clear specific game zone, start or join high profile guild, spend plenty of satisfying days and hours, view well made story, play new expansion, battle player group, unlock characters, and enjoy every bit of it! In that, the endgame is truly satisfying experience that you will be allowed to enjoy only after reaching the 70 level of your character.
Not to mention other skills that also require you to farm and gather various resources. And as the creators of P2P auction portal and experienced players we want to share with you the most convenient solution to this problem that there is - FFXIV Power Leveling! With it you will not only save your precious time, but above all will be able to enjoy this game like never before and take your game experience to the fullest.
All the already mentioned modes, PvE and PvP gameplay, and many features can completely change your perspective of what you know and how you look at the FFXIV game at the moment. It's not by accident that Final Fantasy FFXIV has marvelously well and today still figures as one of the most popular and fun MMORPG of all time. However, due to the fact of all the possibilities to farm your classes and skills, the FFXIV will originally offer you massive amounts of grind. So if you are interested in playing the Final Fantasy FFXIV in 2019, then do yourself a big favor and buy FFXIV Power Leveling for your account today!
About Us
At MMOAuctions you can find many virtual goods for FFXIV including accounts, items, gear, skills, currency, jobs, cheats, bots, boosts, and more. Not to mention about other goods for 100+ other MMO games. MMOAuctions is a service purely dedicated to all P2P trades across the world. Our goal is to help all gamers who love MMO games, but are either in need for some virtual goods or stuck to progress any further. We want to offer you opportunity to buy, sell, and trade free of charge whatever you need, whenever you need, and without worry for your privacy safety.
Among other things, at our site you will always find live chat, guide, main log, cheap in-game products, powerleveling, top weapons, item list, latest updates, fast delivery, safe order, search market, online gold, character crafting, hot armor set, best keys, professional customer service, fee free purchase, bonus content, players community, better gain of exp points, reliable shopping system, choice of payment method, 100 % secure, buying and selling, gear boost, but above all special experience! As our member you will never waste your time or day. With us it's either black or white, so you will never stay in any doubt. You can register using an email, Facebook profile or Twitter account and post your own offers.
At MMOAuctions you can also buy plenty of other products and services. You can buy FFXIV Gil, WoW gold, SWTOR Credits, FIFA Coins and plenty of other in-game currencies. Search our website and you'll find various in-game content associated with the top MMO titles like: Guild Wars 2, Elder Scrolls Online, Blade and Soul, Rocket League, FIFA 19, Runescape, Fortnite,
We do not charge any fees or attach some hidden taxes into your transactions. In terms of your security, we innovated the Scam Killer programme that doesn't take any chances with scammers. "Once a scammer, always a scammer" and our programme works just accordingly to this motto. Scam Killer collects info on all known scammers and adds to it any new potential misbehaviours, just so you won't to have to worry about them at all. It's a free to use tool that you should run before making any transactions to check on your dealer genuity. Simplicity, effectiveness, security and convenience drives MMOAuctions right along with players, without who there would be no us. All we care about is your trust and smooth, pleasant experience while visiting our website. If you care about that too, then no better way than to sign yourself up today and enjoy all perks that MMOAuctions keeps in store for you. Simply visit the link down below:
https://mmoauctions.com/register
All copyright & other MMOAuctions rights reserved