Pokemon GO Hack, Pokemon GO Cheats, Pokemon GO Bot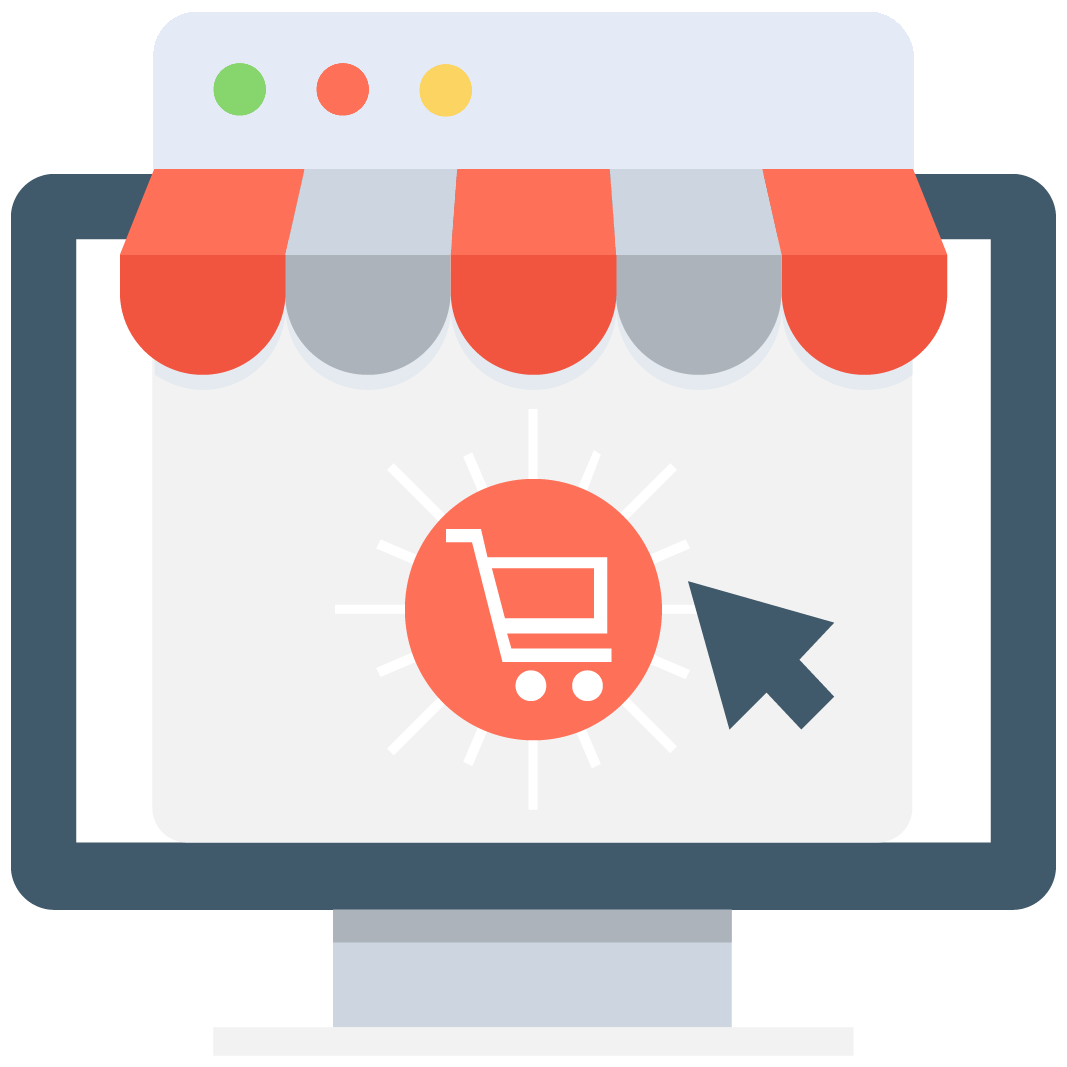 Enables subscription for selected game or server that notifies you via email/push notification every time when someone adds a new offer.
We have no offers matching your request. Add an offer now and find yourself at the top.
Add offer
Pokemon GO Bots & Cheats
Pokémon Go is an augmented reality mobile game developed and published by Niantic, inc. Created on Unity engine, and released on July 6, 2016, on iOS and Android mobile devices. Pokémon Go was supposed to be an experience like no other. Mobile devices would use a GPS system, to track players, filling up real-life places with various Pokémons that could be seen on the user's phone. If captured, a creature could be leveled up, and trainers would use them to fight other players. The concept of this game was completely mind-blowing and internet absolutely exploded, making the Pokémon Go app the most downloaded in the year 2016. While the game had its shortcomings, some people still enjoy this game to this day.
Pokémon Go popularized location-based augmented reality and its technology. The game promoted physical activity and somehow it helped some people socialize with each other. The sight of so many kids, teenagers, and adults running through towns with phones in their hands became something common. And maybe, just maybe, it created some accidents here and there, but yeah… people were still crazy about Pokémon, and while it's not as popular as it used to be three years ago, a large number of people still play it. It's a great reminiscence of Pokemon Blue, Red, or Gold, that we've played early into our lives.
Numerous updates kept the game alive through adding new Pokemon, enhancing the experience, and fixing the client, as it released with some bugs that sometimes made it impossible to enjoy training Pokémon for some app users.
Why MMOAuctions.com is Your Best Choice?
MMOAuctions is a site made by people just like you. We are gamers, and we are, or at least we were clients of other similar sites. Some players gathered up and created the website that you are currently on, fixing all the flaws we've seen through all those years of using other sites, that provided their clients with similar services. We tried to create something that would belong to us, and as we learned all the little things and details required in this field - MMOAuctions was born.
We worked hard to make our site as reliable and as user-friendly as we could, and we think we've done some good job about that. If you do your research you should be able to find reviews and articles about our site. There's a lot of feedback from our customers, and every review - you can access. Every positive review lets us prosper further, and every negative review allows us to improve our service, we evolve everyday. . You can join us, sign in, log in, use our online services for free, and get started straight away. Give it a week or so, and you will see many changes in your in-game services
We provide marketable content for the most popular games, like League of Legends, Fortnite, DotA 2, Minecraft, World of Warcraft, Overwatch, and PUBG. We update the list with older titles too, and when a new game comes out, you can be sure that in some time it will appear as one of the categories for all providers and customers.
On our site, you can become a provider or a customer. If you are skilled enough you can become a coach or a booster, and if you have some extra accounts for various games you can sell them right on this site. If you are searching for coaching sessions, accounts with strong characters, or some in-game currency for a fair price, then you will be satisfied with our service as a customer
If you want to become a provider you probably have some questions. For example, why should you use our site, instead of others? Well, the answer is simple. Our site doesn't have any hidden taxes and fees. What it means, is that every penny you make when you sell your stuff goes straight into your pocket. Moreover, you are the one who sets everything up. We offer many options to choose from. All we give to you is a flexible and user-friendly form. Pick a picture, set your description, set your own price and wait for clients. It's as simple as that.
All our clients have to worry about are the prices of items that have been set up on this website. You don't have to worry about safety at all. Our security measures prevent scammers from selling anything on our site. Our advanced system - Scam Killer, works wonders in that regard. We made sure that every purchase you make on our site is absolutely secure, including your private information, as everything here can be done in anonymous mode. Everything you purchase here will get to you, and if there are some problems (there are hardly any), you can contact your provider through reliable Livechat, or you can write a ticket to our support, and we will make sure to answer every question as soon as it is possible.
What Bots, and Exploits You Can Find for Pokémon Go?
Spoofing - This one allows you to change your GPS location while staying inside your house. Used mainly to hunt for high-tier Pokémon. If a location of a certain Pokémon is known, you just relocate your GPS read, and you get the creature assigned to your account without moving from your current location. No matter the weather, no matter the need to finish playing to do your chores, you will be able to play Pokemon Go, and get those higher evolutions. You have to do this smart and properly, to not get banned and there are many updated guides that will teach you how to avoid the ban.
Spoofing Bots - Works almost the same as a normal Spoof, but it's basically done automatically. It's just easier. Bots travel the world of Pokémon Go just picking up creatures along the way. Every reckless usage of bots will most of the time get you shadowbanned. You will be able to play Pokémon Go, but you will find only common, trash creatures. Be careful with ALL Bots, like Tutu and Union Square.
IV Checker - this cheat allows you to analyze your creatures in a fast and efficient way. With this one, you will be able to learn everything about multiple Pokémon you have caught, all the stats possible, so you can know whether your Pikachu or Pidgey is the right or the bad creature for the job. IV Checker makes everything a little bit more easy.
Incense Cheat - If you happen to live in a certain area that has more of a common biome - you are whack. That's when Incense Cheat shows up to help you. This one will allow you to spawn any type of Pokémon in the game. You will have to travel about 1km away from a biome to access this cheat, but hey, if you are tired of only Pidgeys spawning around your area, you have to put in some work, some crazy turns that the developer doesn't expect.
There are many other tricks, cheats and hacks out there that you can launch to aid your poketraining process, but the least people know about them, the better it is. We mentioned hacks that were known enough to the point where they were widely recognizable. For the safety of others, we won't mention them here, but you might very well find them on Auctions posted here. Don't believe any cheat that will give you resources, those are not legitimate, and they focus on checking for your password, and to download your personal intel from your device.
Why Should You Use Exploits in Pokémon Go?
Everybody lies, everybody cheats especially in a battle scenario. In some way or another. What if the system of Pokemon Go is what prevents you from having fun? It's a problem on its own. In games like Pokémon Go, where your progress depends on broken RNG. Not only because of the system itself, but your let's say that your hometown is placed in a Biome that spawns only common Creatures. And when you don't have the possibility to leave the borders of your town, even for a little journey, then you are basically stuck in progress with nowhere to go, and no guide will help you succeed. What to do if too fast movement by a bus out of the city doesn't work in Pokemon Go too?
If you can't compete with other players, just cuz of the place you live in, without a convenient access to pokestops (or pokéstops if you will) is that really fair? Cheats are not the only cause of the lack of fairness, it's the system itself. Stronger will prey on the weak and that's just how it is. And sometimes it's impossible to change in any other way than hacking.
Add-ons found on this website can give you that possibility, and as long as you use it smartly, and don't abuse the system beyond the sense of common morality - you should be able to become a Pokémon trainer that will be able to compete against others. Select and use the add-ons, but don't abuse them too hard, as it can get you banned.
Nowadays it's especially hard to compete if you're just starting out, while others have been playing for almost 3 years. Use everything that will get you into the race quick, instead of spending hours and days on a tedious walk every day, dumping the data of your smartphone device in the dumpster trying to watch the map constantly, just to hatch an egg, get yourself a botting software and finally start enjoying the game, simply jump into the action right away and see how easy the feature of auto-walking the distance can be, while breaking some rules and tos (terms of service).
Why You Should NOT Use Exploits in Pokémon Go?
Be aware of this. Cheats and third-party software are illegal. Niantics Terms of Service state, that using any exploits, outside apps, gameplay enhancers, any outside changes to the game, basically being a big fake piece of cheat will be punished. Your account might be warned, shadowbanned or completely terminated. You would lose all of your progress. While there are ways of going under the radar, there's always some risk to it. If you use addons carefully early into the playthrough, and with a good amount of thought minimizing the time usage of every cheat, you should be great. Niantics' eyes always watch though.
Maybe you are just a good soul with a solid moral compass, but you want to finally enjoy the game with your friends. And if you can't catch up to them, you start to value some actions over others. Yes, cheating is wrong, but under some circumstances - people tend to do wrong things to make things right again. We are all desperate sometimes.
There's some psychological value to it, as it is with every action you take. And if your actions that you know are wrong, in some way might make you feel miserable - then you most likely shouldn't do it.
Every cheat, hack, bot, and exploit might take away all of the progress you've made in Pokémon Go. Warning for the road ahead, if you don't want to lose all that time put into your account, and lose another group of friends that are still able to play Pokemon Go - do not risk it. That's the main reason why you should not do it. Remember that - careful low-key usage rewards players.
Best Opportunity for Buyers and Sellers at MMOAuctions!
Here at MMOAuctions.com, we offer you the best possibilities in the business. Both providers and customers can find the best deals right on this site. We are gamers too and we wish to make this site as accessible and reliable as possible.
If you are a skilled player, have some now or shiny spare accounts for multiplayer games, or if you just want to sell your knowledge from the game, then you can become a provider. RIght here, you can turn your love for games into money. For how much? It entirely depends on you. Every offer you set up on our site is priced and described by you. Also, every penny from the exchange goes straight into your pocket. We do not have any fees or taxes, so you can sell your stuff here for the most profit.
If you are the customer and just want to purchase something, you do not have to worry about anything but the cost of your purchase. Your safety and privacy is in our hands and we made sure that everything here is legit and anonymous. We get rid of every possible scammer using our Scam Killer system, so you can safely purchase anything you want without much worry. Our method works perfectly.
When you make your order, and your payment goes through when, you will be able to contact the provider through our Live Chat, so your goods can be delivered. If anything goes wrong, before, during or after the transfer - you can contact our support team, that will try to help you with issues.
If you have some love for the games, and you are in need of some assistance, of if you want to sell your knowledge, then MMOAuctions.com is one of the best websites that offer services you are looking for. There are many reviews regarding our site you can read all over the internet, even on websites like google (duh!), facebook, twitter, and reddit. When we created this website, we focused on bringing all gamers a user-friendly service, to trade their goods, skills, and knowledge, and we will continue to do so, as this is what we built. Share your ideas too! Provide us with feedback, even through comments, we sort through every piece of information to look for flaws in our website. You can also send us links to topics, for example - an official article that has something to say about mmoauctions.com - on our email, so we can go with the hit, as it's a helpful trick for a healthy, and faster growth of our community.
Try out our website today, not tomorrow buddy, it takes minutes literally, and set yourself on the right path to hatch eggs, straight to the top, and maybe, just maybe, after a series of failures, we will cross ways in many battles, in the gym, or in any kind of locations during our march to collect our move distance for hatching eggs, which will hopefully, end up with a view of a rare creature this time.
Follow us on Twitter, as there, we might soon start to inform everyone about updates and new offers on our site. Everything will be in check soon.
Copyright: MMOAuctions.com. All rights reserved.